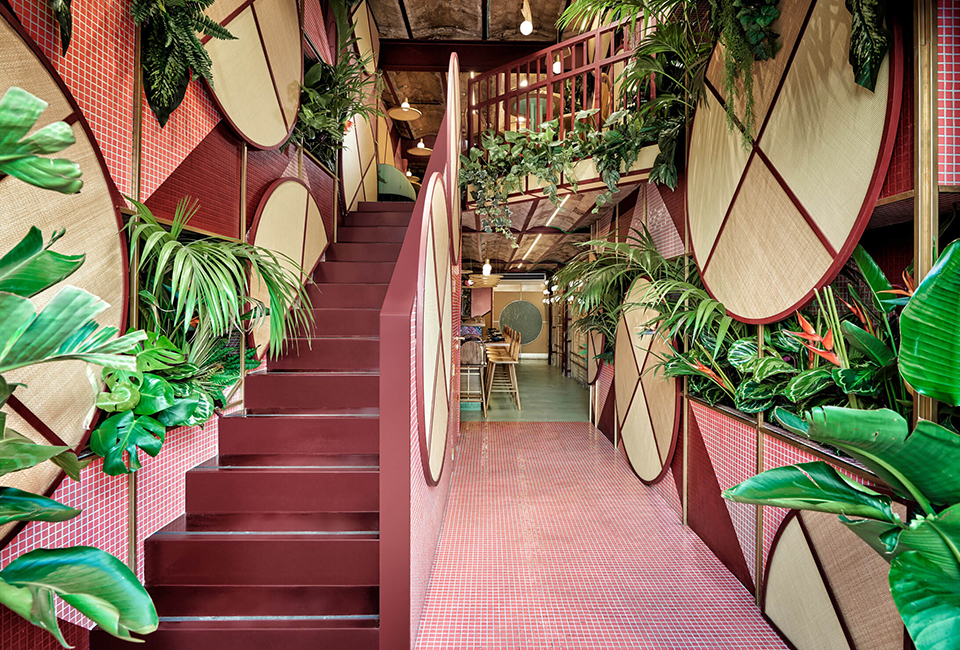 Kaikaya, a tropical sushi restaurant in Valencia by Masquespacio
Kaikaya, is the result of nikkei Nipo-Brazilian gastronomy that flourished in the beginning of the 20th century when the first Japanese arrived in Brazil. Kaikaya brings the fusion of traditional and methodic Japan with the tropical and exotic, contemporary Brazil to the center of Valencia. A representation showed both through the kitchen as well as through the design of Kaikaya...
<p>A year ago Mireia a Valencian woman, now the owner of <a href="http://kaikayarestaurante.com/" target="_blank">Kaikaya</a>, contacted <a href="https://delood.com/hottopics/masquespacio/" target="_blank">Masquespacio</a>. Mireia who is a passionate surfer with a great love for Brazil, ha...