Italian design brand Cassina has revealed a collection of "building blocks" designed by Virgil Abloh named "Modular Imagination". The range is made up of two different-sized block structures that can be combined to adapt to the space around them.
Their use is intended to be ambiguous, and the pieces can be placed side by side or on their own, forming anything from a small side table, to a long bench. To join the pieces, Abloh designed a specific connecting module that allows its contrasting orange cylindrical feet to slot into the top of the below unit.
When it came to the aesthetic, Abloh wanted the pieces to sit comfortably in either public or domestic settings, and as such, came up with a look that is distinctly industrial. On the side of each piece, and in reference to Abloh's signature graphic style is a distinctive "Cassina-Abloh" round logo in bas-relief.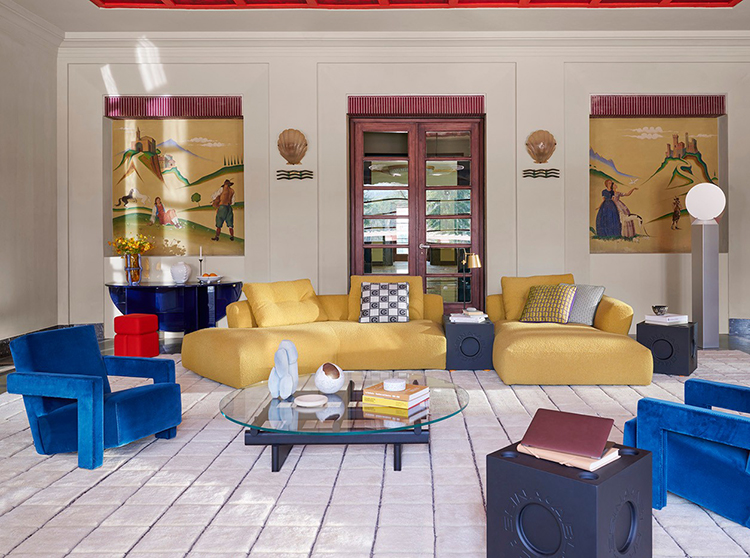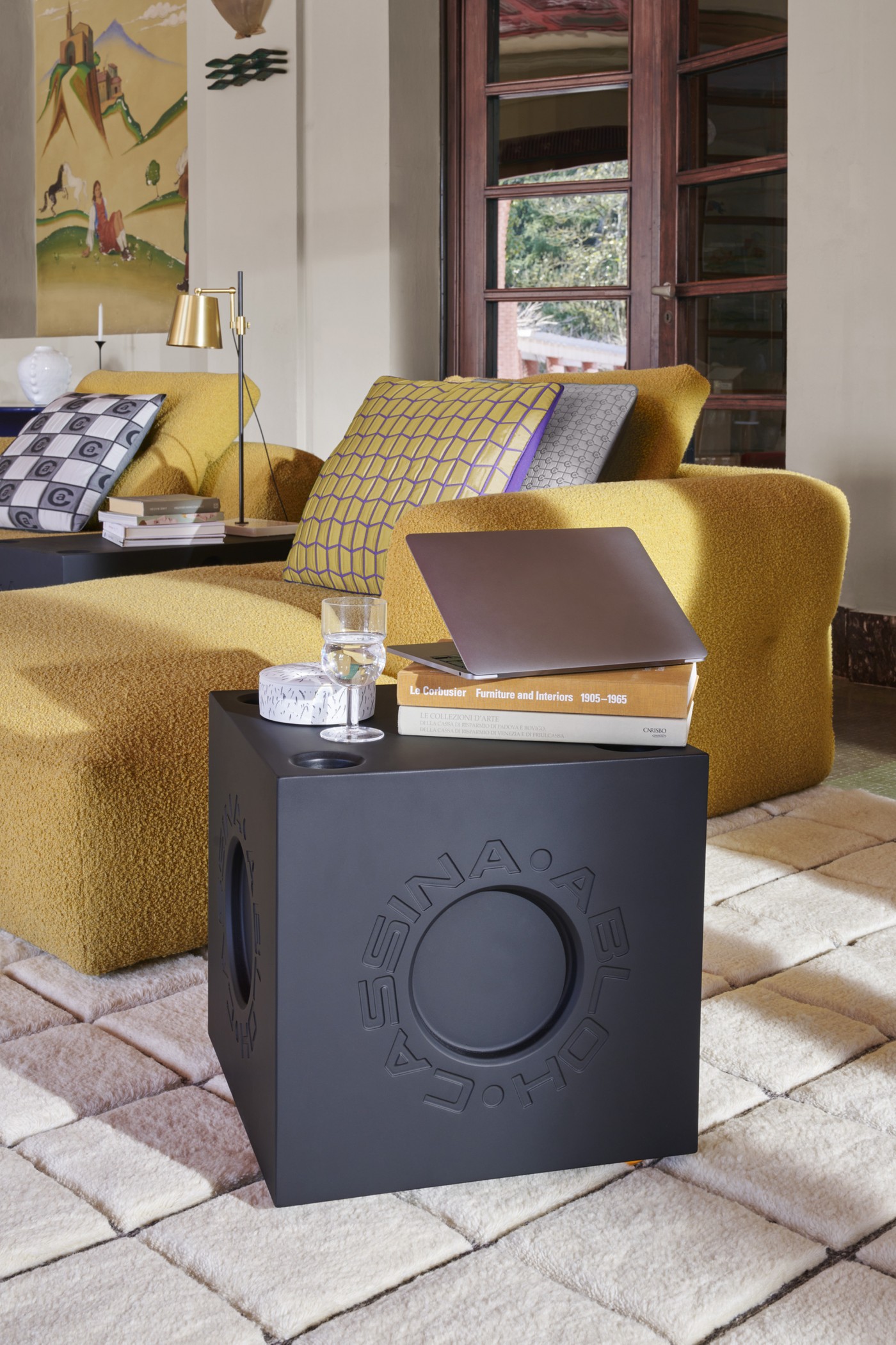 Working alongside the brand's research arm, Cassina LAB, Abloh wanted to ensure that his collection remained sustainable. Together, they developed a system that sees a dotted line under the unit's feet, which indicates where the soft upholstery can be cut away from its recycled wooden core for both to be recycled separately.
Rather than creating a limited-edition run, Cassina has adopted the pieces into its catalogue. The brand said:
"In complete respect of Virgil Abloh's work, Modular Imagination enters the Cassina catalogue, emphasising the value of this project that does not aim to be a limited drop but attests the quality of his work within the design world.
Virgil Abloh was in fact particularly proud of this project that began development in 2020 and was completed before his premature passing."
To honour the collection, Cassina will present the pieces in an installation at its flagship store in Milan, in which the pieces will be displayed in numerous formations. The installation is open to the public both during Milan Design Week and the collection will be available in Cassina stores, online marketplaces, and various fashion and design concept stores throughout the world later this year.