Nearly a century ago, Jean-Michel Frank made a compelling case for the compatibility of the old and the new. "The noble frames that came to us from the past can receive today's creations. The house that we build now can welcome ancient things of beauty," the eminent French designer wrote.
Architectural and interior designer Giancarlo Valle and his client Kevin Wendle apparently got the message. On a bluff overlooking the Atlantic Ocean in the coastal village of Watch Hill, Rhode Island, the two have deftly brokered a rapprochement between past and present, reimagining a stately 1903 "cottage" with contemporary interiors laden with treasures of 20th- and 21st-century design.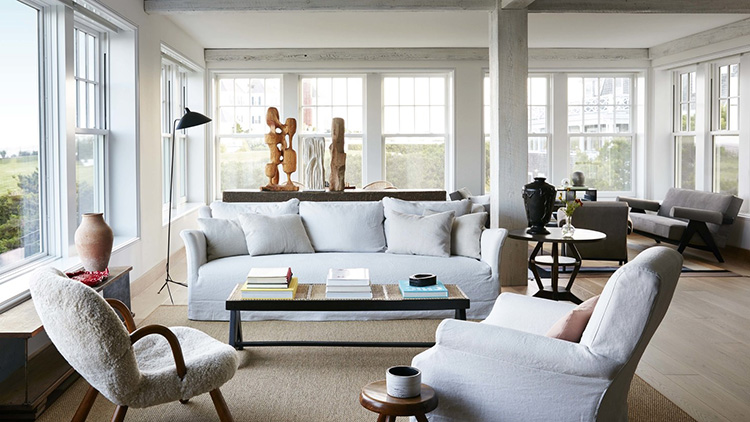 Designer Giancarlo Valle rejuvenates a stalwart New England mansion on the coast of Rhode Island for the family of high-flying, high-style entrepreneur Kevin Wendle.
The resulting mélange encompasses a king's ransom in vintage furnishings by Charlotte Perriand, Le Corbusier, Pierre Jeanneret, Jean Prouvé, Willy Guhl, and Axel Einar Hjorth, all paired with contemporary gems by Faye Toogood, Rick Owens, Michael Anastassiades, Dimore Studio, Apparatus, and others.