Italian furniture brand Pedrali has launched an outdoor seating collection featuring aluminium frames designed with weather resistance at their core.
Called Reva Twist, the collection includes a three-seater sofa and a lounge armchair with four tapered legs made from die-cast aluminium, which support an extruded aluminium frame.
According to Pedrali, smooth lines and generous sizes define the outdoor seating, which is specifically designed to withstand harsh weather conditions.
The materials used to create Reva Twist take this into consideration – for example, the sofa and armchair's steel backrests and armrests are covered in woven, weather-resistant polypropylene flat rope that is available in various different colours.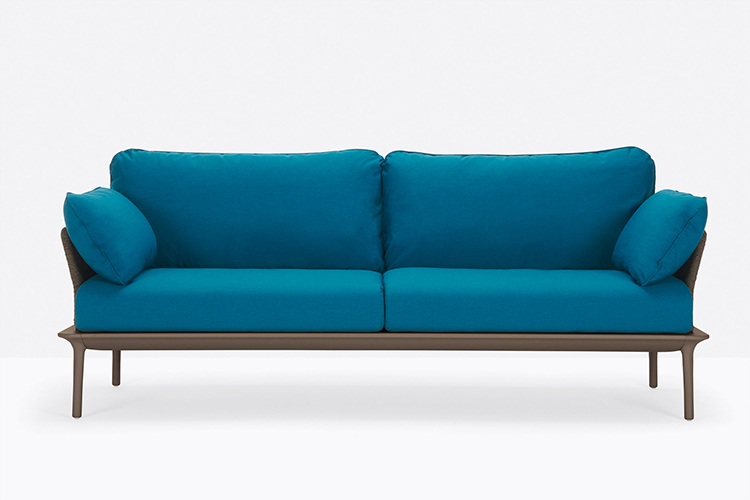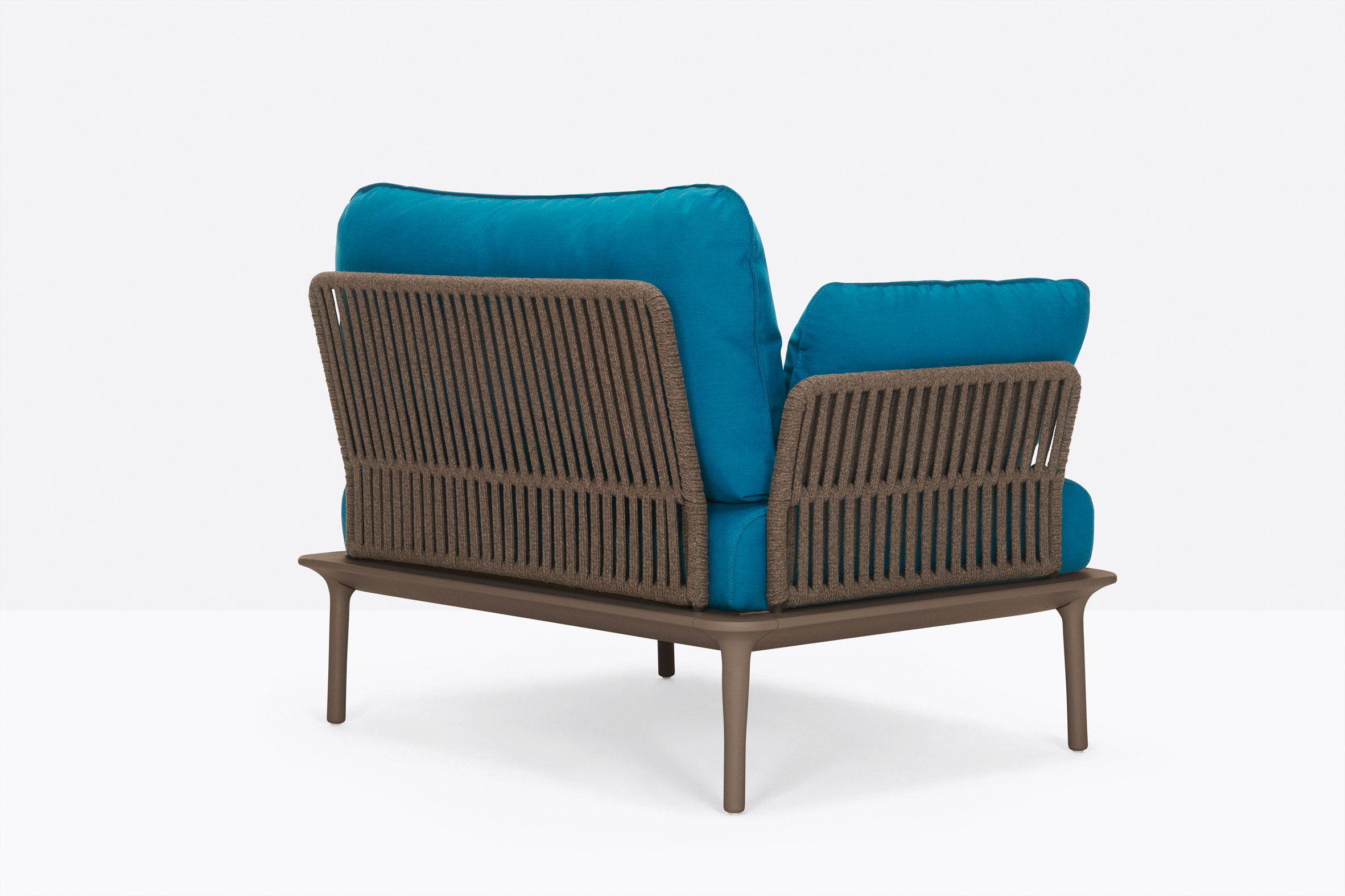 These backrests and armrests are also removable and can be stacked in order to accommodate various furniture configurations.
Soft, polyester cushions can be placed on this exterior frame. These cushions are upholstered in comfortable but durable fabrics that are designed to exist outdoors and come in multiple hues.
"Reva Twist gives life to contemporary and urban settings," said Pedrali.