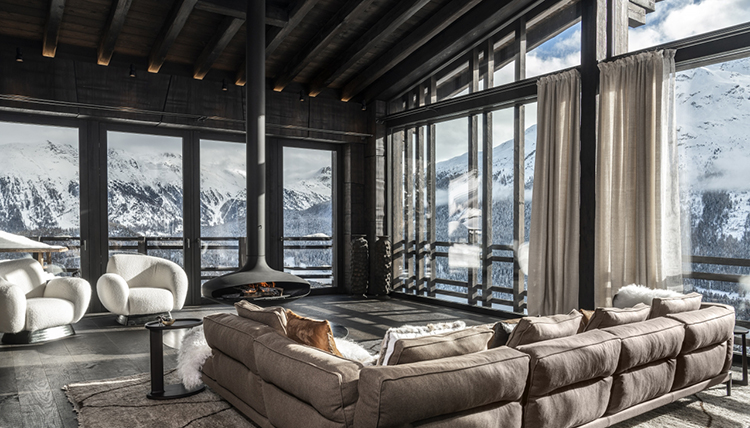 In a typically enchanting Swiss setting, a magnificent mountain villa in St. Moritz designed by Küchel Architects redefines the relationship between East and West. This is a building of classic shape and proportions but, thanks to the linearity and purity of materials, dictated by the predominance of wood, marble, stone and glass, is fully committed to the present.
The facade of this private home is made of local larch, treated with the Japanese technique of yakisugi – until now unheard-of in Switzerland – which burns the surface of the wood to protect it from mold and fungus.
In addition to the practical benefits, yakisugi strengthens and elevates the wood, lending it an almost marble-like appearance. In the living room, a soft, fabric-upholstered Adda sofa is paired with an Oliver side table, set in front of a modern fireplace beyond which an unrivaled landscape opens up.