Like the Red Blue Chair, the Zig-Zag, the Schröder 1 and the Utrecht, the limited edition Beugel is an example of architect Gerrit Rietveld's experimental approach to design.
Born in Utrecht in 1888, Gerrit Thomas Rietveld was both a craftsman cabinet-maker re-inventing chairs, and an architect who was part of the De Stijl movement working with an elegant, rationalist approach to buildings.
One of the earliest explorations into tubular steel, the Beugel chair designed by Rietveld in 1927 is a unique combination of steel and wood only later followed by Ray and Charles Eames and Marcel Breuer. Now produced by Cassina in collaboration with Rietveld's heirs, the chair is made of three elements: two identical looped steel frames that provide support for the seat and painted fibreboard (later replaced with laminated wood). The elegant curvature of the shell defines the chair's profile, extending right the way up and over the back. The current model has a more ergonomic line, conferred by the use of state-of-the-art 3D technology.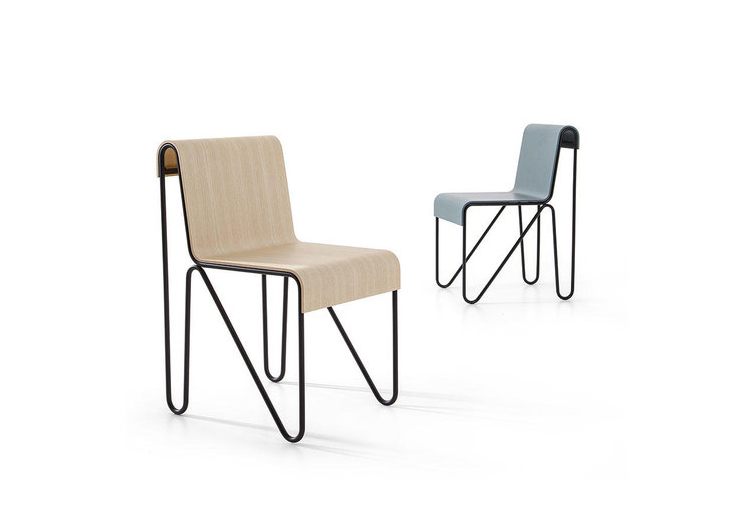 While Rietveld is most celebrated for his early iconic De Stijl pieces such as the Red Blue Chair, the Beugel chair is gaining attention again. At the time of its first release Rietveld's peer, furniture designer Charlotte Perriand, one of the 20th century's great designers, sanctioned the use of plywood as an ideal combination with metal was most likely thinking about the Beugel.