Lake Como's Il Sereno Hotel and Milanese designer Patricia Urquiola unveil a new penthouse space, 'inspired by Post-war Italian glamour, La Dolce Vita, Modernist Italian Designers' as well as local silk-manufacturing traditions.
The hotel originally opened in 2016, and expanded into a nearby 16th-century villa in 2018. When it opened, it was the first new structure to be built on the shores of Italy's Lake Como in 70 years, with a design inspired by local architect Giuseppe Terragni's Rationalist structures and a palette of colours and materials nodding to its lake surroundings. 'The lake is all about integrity,' said Urquiola, who referenced the architect's rigorous lines in her façade design in glass, wood and stone.
The latest space to open at Il Sereno is the Signature Penthouse. A one-bedroom suite with breathtaking floor-to-ceiling views of the lake and mountains, a living and dining area as well as lake-facing garden and terrace, the space features a material-rich palette of Venetian Terrazzo floors, Canaletto Walnut ceilings and Ceppo di Gre walls.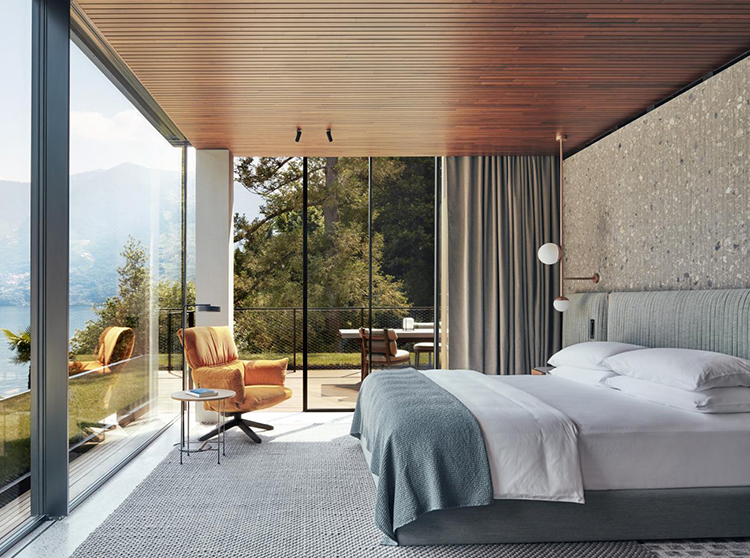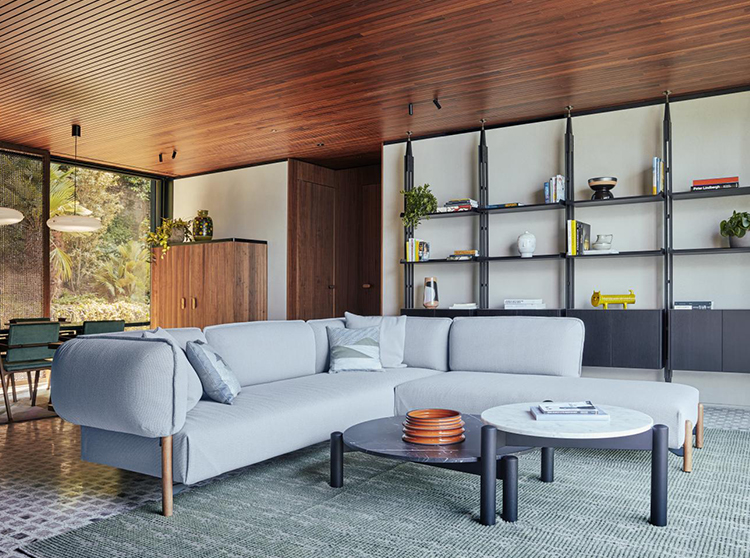 Throughout, Urquiola selected contemporary pieces (such as her 'Love Me Tender' sofa for Moroso and 'L60' bed for Cassina) as well as icons of Italian design, such as Gio Ponti chairs and an 'Infinito' bookcase by Franco Albini and Franca Helg dominating the living space.
The penthouse also marks Il Sereno's first foray into e-commerce, with a dedicated digital retail space offering the penthouse's key furniture pieces (from the sofa and bed to the chairs, tables and lighting), modern and contemporary accessories by Ginori, Venini, Bitossi and Salvatori. The shopping selection includes specially-commissioned rugs and blankets used throughout the hotel: 'Guests were asking us about these pieces, so it felt like a natural move,' says hotelier Luis Contreras, who worked closely with Urquiola on the hotel's conception, design and future development. 'We want to challenge ourselves and try to make something a little bit different,' he says. 'If possible, better.