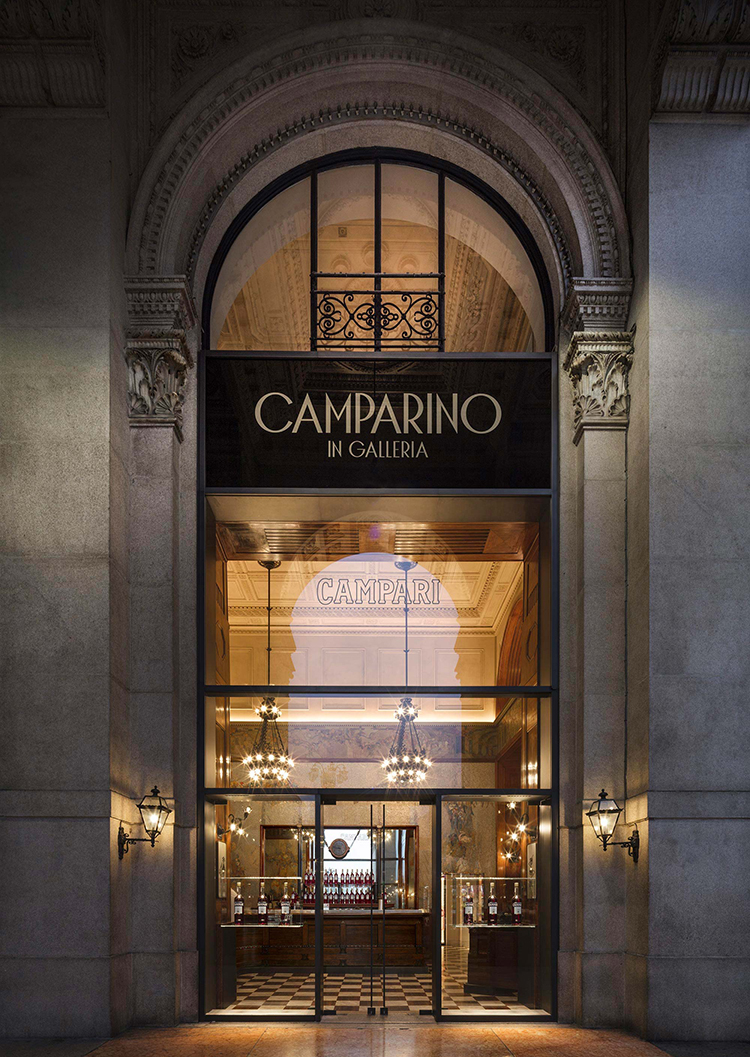 The restyling of Camparino in Galleria was carried with full regard for the history of the location in terms of its aesthetic and social significance. For the studio, the renovation of an institution such as the Camparino has meant reviving certain tenets of Milanese interior design while seeking to maintain intact the concept of conviviality and sociality that forms such a part of an intrinsic part of the city.
The Bar di Passo underwent a process of conservation and restoration with the aim of salvaging all the existing stylistic elements.
Whilst remaining closely connected to its history, the Sala Spiritello has at the same time been brought up to date in order to appeal to both the long-established frequenters of Milanese café society but also to younger people.
The Sala Gaspare Campari on the basement floor is totally new: a cozy and elegant space where the ceiling lights recall the design of the medallions on the floor of the Galleria and which features a wood counter that was originally on the first floor.