Concrete surfaces and just a smattering of furnishings provide a "silent stage" for members using this Berlin office, designed by Annabell Kutucu.
The office – which interior designer Kutucu named Brutalist Silence – sits beside the waters of Berlin's Spree River and is occupied by marketing specialists No Ordinary Agency.
When tasked with developing the interiors, Kutucu opted for a "reduced" design scheme that was reserved in its use of colour and materials.
"I believe creativity needs space and a silent stage," Kutucu told. "This is an unconventional approach based on simplicity, silence and aesthetics – it's the beautiful environment that inspires."
Simple in arrangement, the office features a sequence of rooms that run off a central corridor. Concrete walls are left exposed throughout, including marks and tiny splashes of paint left behind from the construction process.
These surface blemishes are meant to offer a subtle nod to wabi-sabi – an ancient Japanese philosophy that focuses on the acceptance of imperfection and the notion that beauty is transient.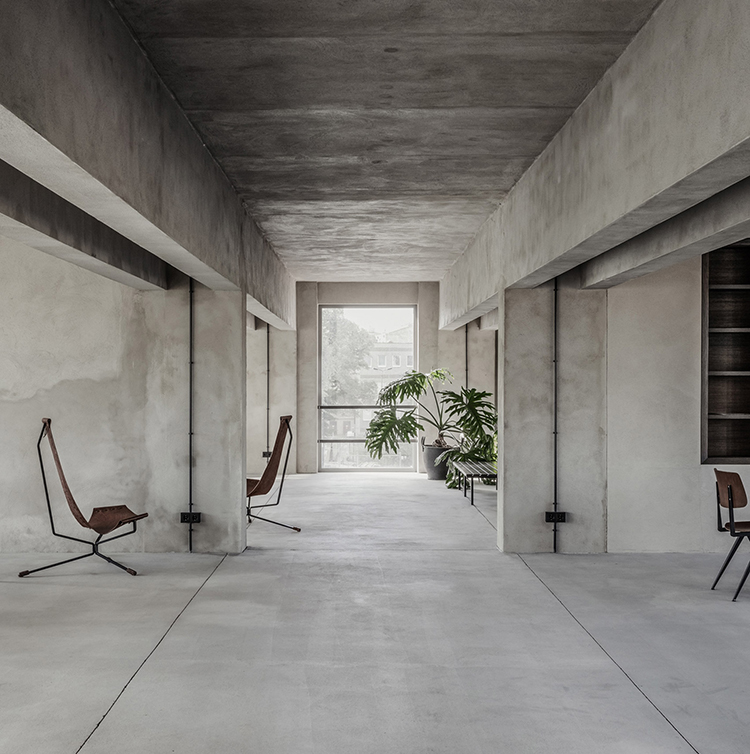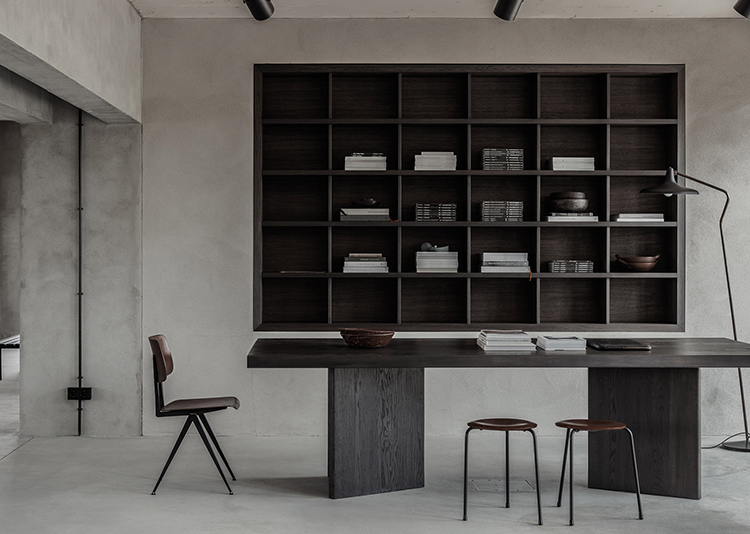 The abundance of concrete in the space also comes in reference to the materiality and monolithic nature of brutalism, a controversial architectural style that emerged in the 1950s, giving the space its name.
Other details include sliding partition walls crafted from smoked oak wood. The timber is also used to create a communal work desk, a gridded bookshelf that's inset in a wall, and the cabinetry in the break-out kitchen.
Kutucu scoured her favourite antique haunts in Berlin to source the few decorative elements that appear in the office, which includes earth-toned ceramics and slim-stemmed floor lamps.
There are also a couple of Lotus chairs by designer Daniel Wenger. Originally designed in the 1960s, the chairs boast a narrow, brown-leather backrest and a wide seat that is intended to mimic the form of a person in the "lotus" yoga position.