It all started with Patricia Urquiola's 'Canasta': the 2007 design featured a polyethylene macro weave with a motif combining Mediterranean tradition and Viennese patterns. The collection – including a round-edged, oversized sofa as its most distinctive piece – marked the first foray into outdoor furniture for B&B Italia, a story that has very successfully continued over the following decade and a half, in collaboration with some of the most celebrated furniture designers of today.
Over the years, the Italian furniture company has called upon its rich roster of international creatives to build its outdoor offering, launching 40 collections by 13 designers, who worked closely and experimented with the B&B Italia Research & Development Centre.
Designers who have contributed to B&B Italia outdoor furniture include Naoto Fukasawa, who created a sinuous wooden bench that references public seating with a refined edge; Antonio Citterio with his take on classic garden chairs; more interpretations of the weave by Urquiola; and an outdoor version of the popular 'Tobi-Ishi' dining table by Barber Osgerby. Philippe Starck's 'Oh, it rains!' sofa cleverly folds to protect the seat from the weather; while Doshi Levien's 'Bay' series brings a sculptural quality to the collections.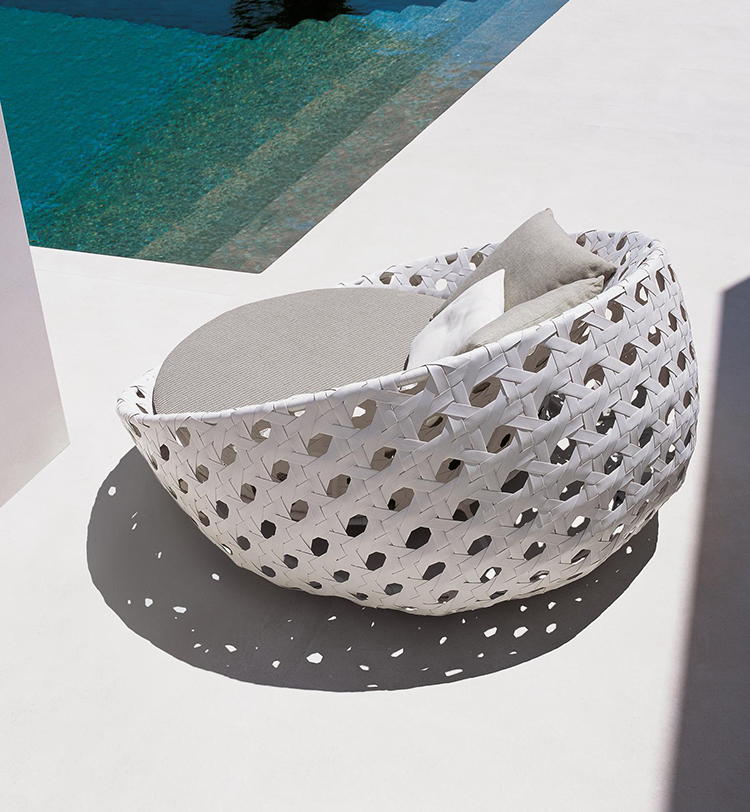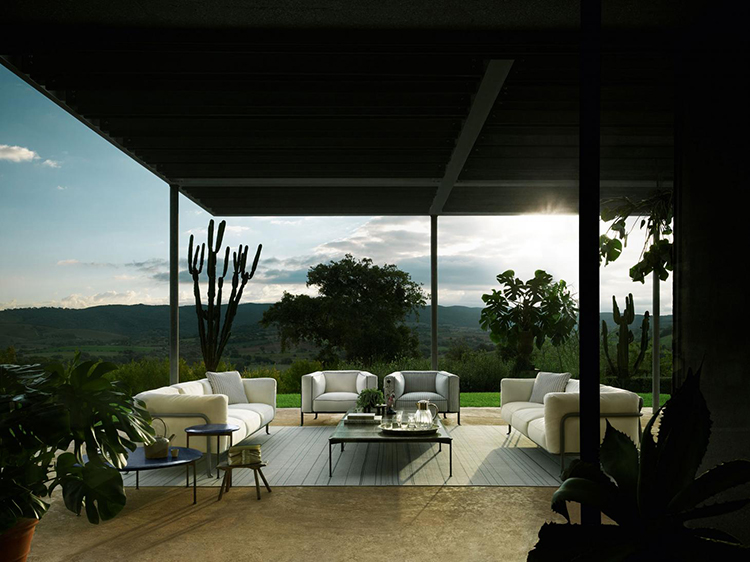 Among the latest launches are Piero Lissoni's 'Borea', a 2021 collection inspired by aeroplanes and designed to express lightness (with additional pieces, such as a round daybed, being added to the range). Together with Urquiola's 'Husk' seating, 'Borea' has marked an important shift towards sustainability for B&B Italia, employing materials such as aluminium and upholstery textiles made from polyester fibre obtained from recycled PET plastic bottles.
'These steps, and those that will come after, are making the circular economy a concrete reality for B&B Italia,' reads a statement from the company, as B&B Italia celebrates its outdoor furniture milestone. 'We move towards a new understanding of design and its industrial processes.'