It's easy to shock with technology and innovation, says Michael Anastassiades, but the real challenge for designers is creating objects that stay relevant over time.
Anastassiades – who is Designer of the Year at the Maison&Objet furniture fair in Paris this week – has built his business around producing lighting designs he believes will become timeless.
Speaking to Dezeen at his studio in north London, he explained that, despite being a designer, he is against consumerism. He believes new objects should only be made if they are going to last a long time.
"What is the need for constant change, as if we don't have enough?" he said.
"Nothing in this world is new"
"Being a designer and being against consumerism in that way, it's a bit of a paradox," he continued. "Our culture tries to encourage this change, this ephemerality, this newness, whatever."
"But it's all fake, it's all artificial."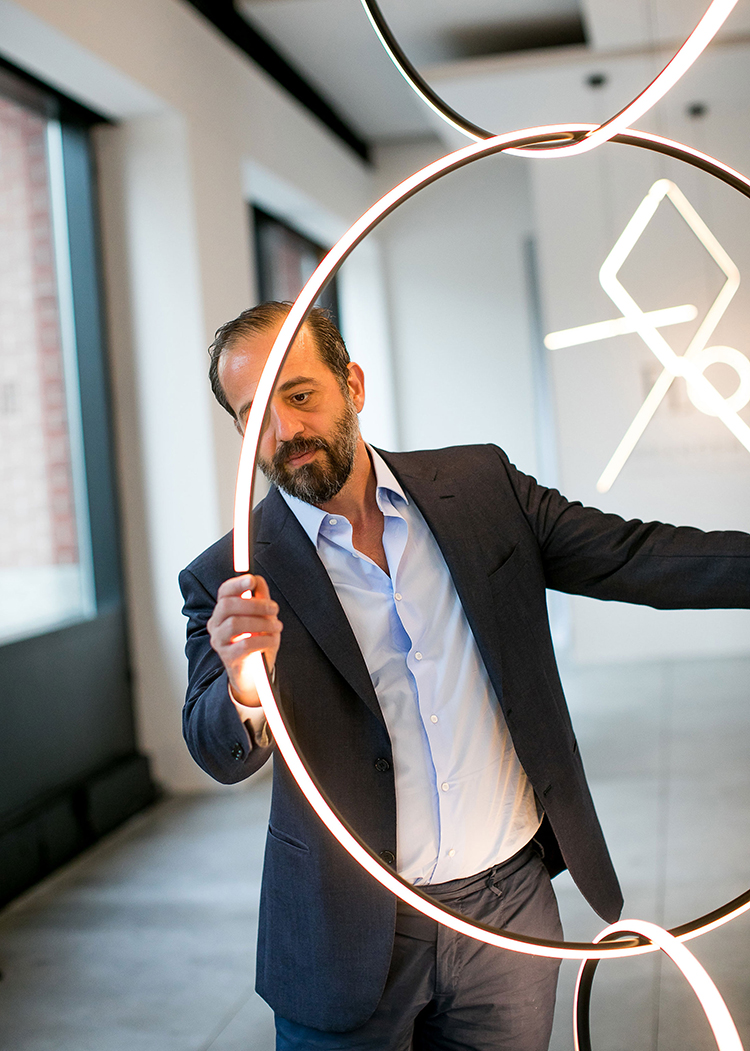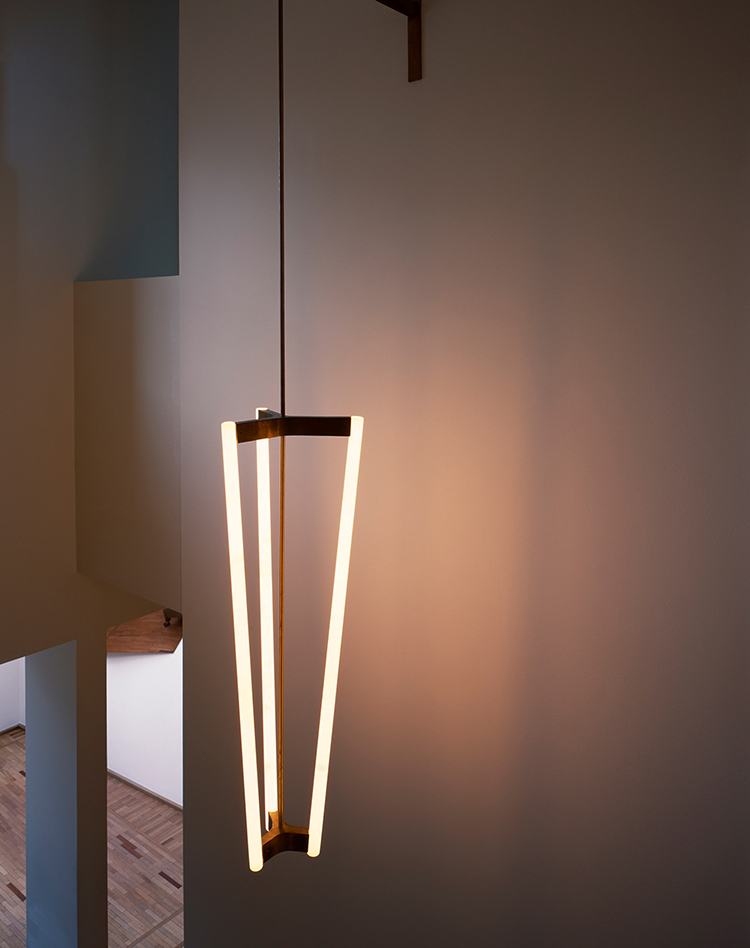 Anastassiades believes that no new design can be truly unique, that all ideas are recycled from somewhere.
"Nothing in this world is new, not even ideas; everything has been done before historically," he told Dezeen.
"We have evolved as human beings, but the notion of creativity hasn't really evolved over thousands of years. It's a moment to really accept what your contribution to the world of design can be."
"I didn't fit in a mould"
Anastassiades is today one of the world's most highly respected lighting designers, thanks to products like his Mobile Chandelier series. But his route into the industry was a long and unconventional one.
Born in Cyprus, he always aspired to be an artist but, to satisfy his parents, he chose to study civil engineering at Imperial College London.
After realising that he wasn't suited to engineering, he took up a masters in industrial design and engineering at the Royal College of Art, but even after that he struggled to find a career path that suited him.
"I didn't fit in a mould of anybody; there were no designers that I could relate to," he explained.
"Flos gave me the freedom I needed"
After over a decade of soul-searching, which saw him produce experimental designs while also working as a design tutor and a yoga teacher, Anastassiades finally decided to set up his own lighting design business.
A breakthrough came in 2011. Presenting his designs for the first time at the Salone del Mobile in Milan, he caught the attention of Piero Gandini, then-CEO of prolific Italian lighting brand Flos.
This was the start of a collaboration that has endured for nearly a decade, and produced many iconic designs, including the String Lights, Copycat and the popular IC Lights.
Anastassiades explained that Flos gave him an opportunity to test ideas at a scale he would never have been able to with his business.
"Many people ask me what I give to Flos and what I keep for myself," said Anastassiades. "In a way, I gave Flos a little bit of my image and Flos gave me the freedom that I needed."
"I don't feel the need to say yes"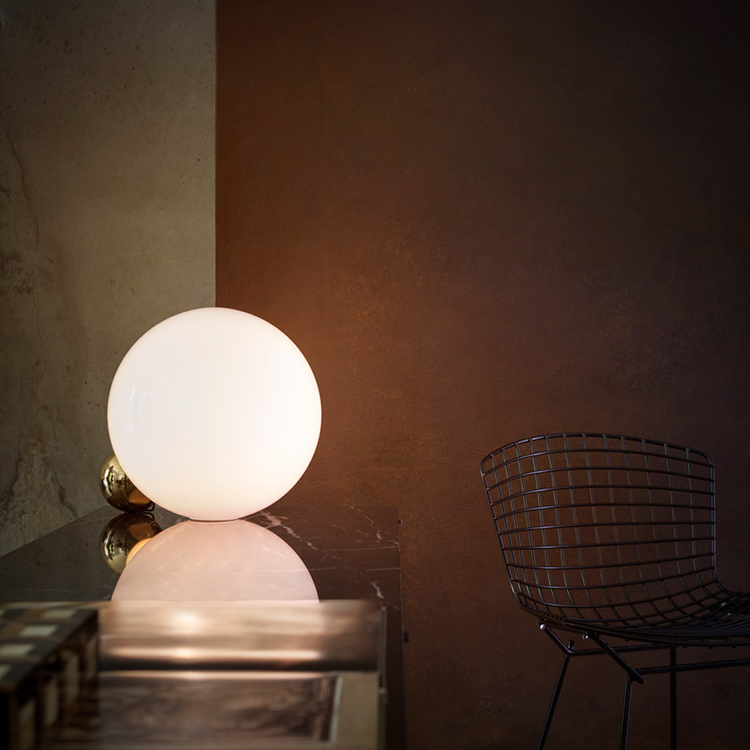 The designer believes the success of his career and his collaborations, including recent partnerships with companies like Herman Miller and Bang & Olufsen, come down to his maturity.
"I think that arriving at this stage of your career at a mature stage in your life is much more rewarding," he added. "You know when to say no, when to take something on or not take something on."
"I don't feel the need to say yes," he added. "Had it happened to me 20 years ago, I wouldn't be the same."
Anastassiades is presenting an exhibition of his Mobile Chandeliers at the entrance to Hall 7 at Maison&Objet, which opens today and continues until Tuesday 21 January 2020.