When the Eames chair was launched in 1950, it was the world's first industrially mass-produced chair, made of a plastic shell resting on a series of different bases. Romanian-American artist Saul Steinberg (1914 – 1999) famously tinkered with the Eames chair: having visited his friends Ray and Charles Eames at their LA office, he applied some of his signature line drawings to the studio's walls, floors and furniture. The sinuous design of the new chair excited him, and he used it as a base for a series of drawings, among which were a resting woman and a cat (the only two original pieces that still remain from that artistic session).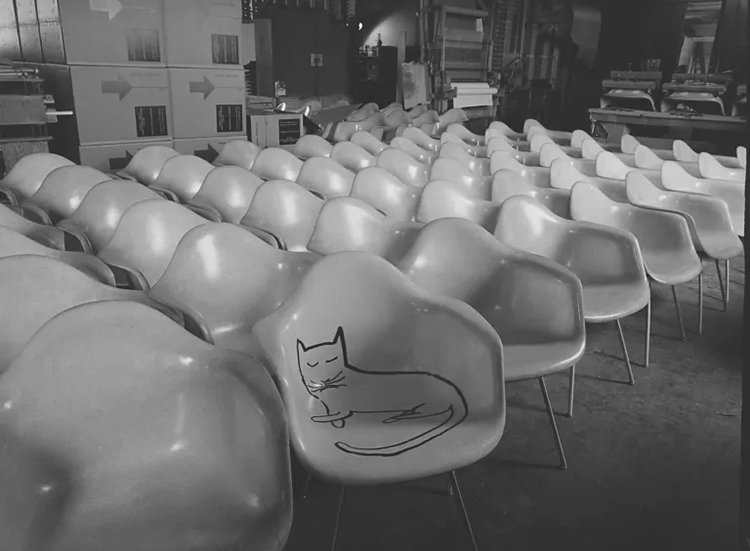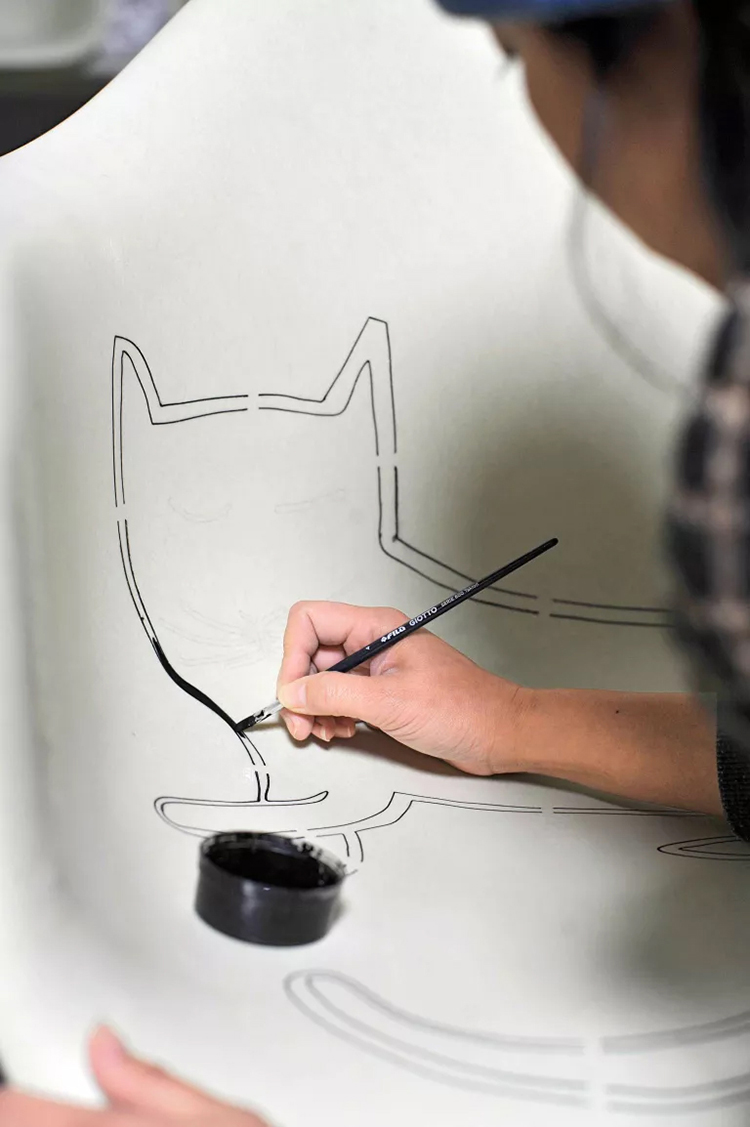 Now Vitra launches a special limited edition of the Eames chair with Steinberg's cat, available in 500 pieces. Vitra worked closely with the Eames office and Herman Miller, enlisting a specialised firm to scan the original chair to generate a template that became the starting point for the new design. This allowed the company to reproduce Steinberg's intervention in as much detail as possible, painstakingly recreating his drawing onto the chair's modern version.
Several of the over 8000 drawings, paintings and New Yorker covers he produced over his career included cats, often with Steinberg himself depicted as a bespectacled cat, other times with his own cat Papoose featuring as a model. Besides the Eames Chair experiments, cat furniture was also recurrent, with feline heads drawn on walls to complete four-legged stools and tables.