Housed in a new building that has been sensitively designed by Piero Lissoni, the project is the culmination of a three-year construction process. The Hotel Roomers Baden Baden is spread over 12,000 sqm, its modernist style fitting coherently within the Lange Strasse 100 area while simultaneously providing a deliberate contrast to the historical buildings of the neighborhood. Working with the local firm of architects KHP who were contracted to develop the lot, Lissoni Architettura designed the building, producing a hotel with a spectacular façade and distinctive interiors. In the public areas, Piero Lissoni has created a series of calm, atmospheric spaces, ordered around a minimalist designed foyer, incorporating key elements such as antique church portals and adjoining gardens with an outdoor terrace. The project has seen renowned Italian companies such as Boffi, Cassina, Flos, Glas Italia, Lema, Living Divani and Porro come together to create a an outstanding example of contemporary design.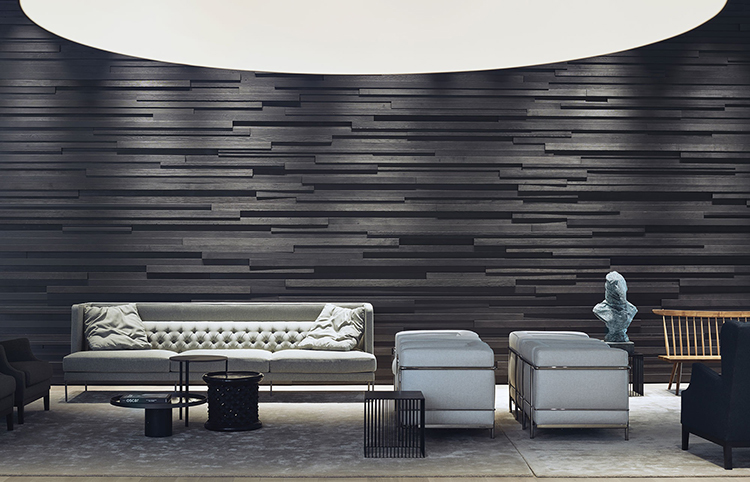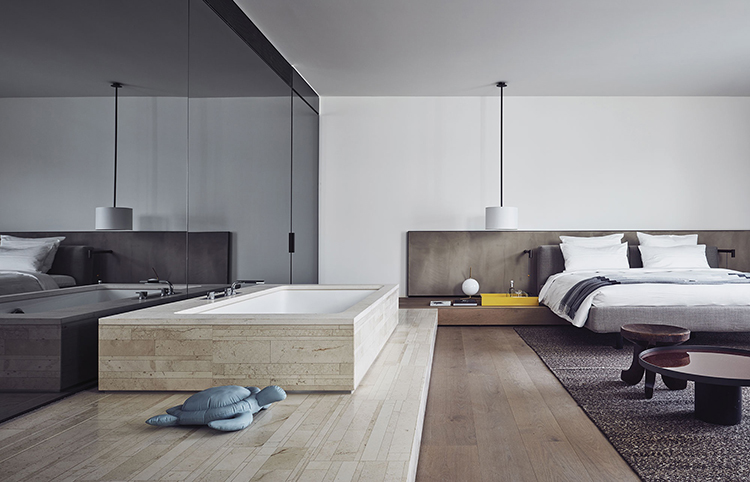 Developed in collaboration with entrepreneur Bernhard Wagener and Gekko Group, the hotel features 130 spacious guest rooms and suites, the gourmet Pan-Asian restaurant Moriki, a lounge bar with a rooftop terrace and infinity pool with open view to the Black Forrest and a second bar on the ground floor.
In keeping with the holistic nature of the town, the 500 sqm Spa is located on the 4th floor, overlooking Baden-Baden.