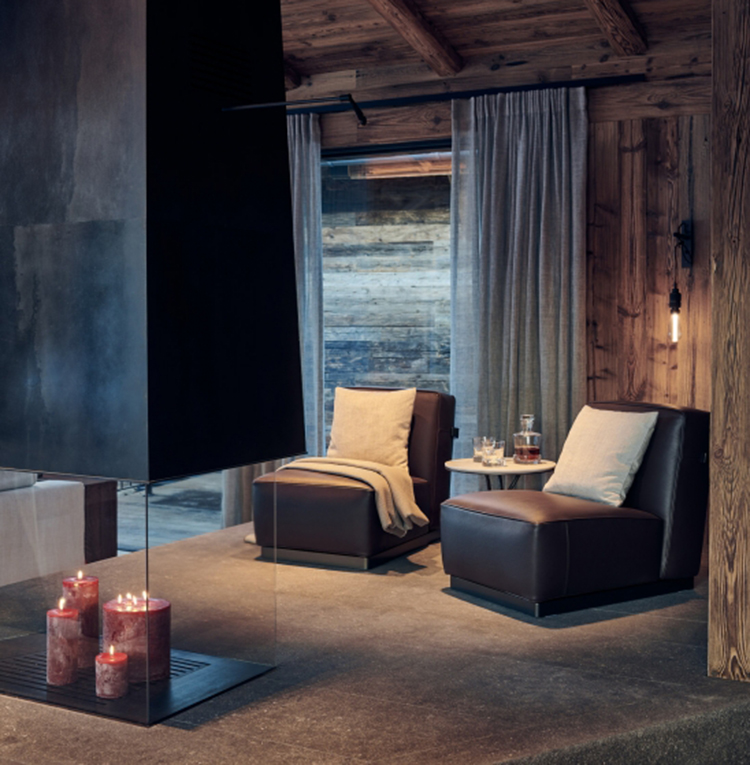 In the Tyrol town of Reith, at the very end of a private road, surrounded by alpine fields on the sun-drenched south side of the mountain, lie the «Reith Mountain Lodges».
The uniquely intricate traditional Tyrolese architecture and the use of natural materials put these luxurious exclusive vacation homes in a category all by themselves.
The architectural design focused on creating extraordinary buildings, finely crafted in every detail and in harmony with Nature. Products that express this principle of contemporary artisan craftsmanship were chosen exclusively to furnish the elegant interiors. In the first floor living area, guests can enjoy the breathtaking panoramic view of the valley while relaxing on the Groundpiece sofa designed by Antonio Citterio. The A.B.C.D. armchairs upholstered in dark brown leather were also selected to create an intimate conversation corner in the same room.