Kolonaki, the upmarket, downtown area of Athens, is the location of a home re modelling project by the practice of Stage Design Office. Many of the features of an elegant townhouse of the past are referenced in a contemporary interpretation, resulting in a stunning residence for the client.
Highly polished parquet flooring sets the stage for the aesthetics of the home. An urban chic ambience is created through a merging of classic and contemporary genres. The walls are painted in varying hues of blue, from the light blue of the living space to the rich dark blue of other rooms.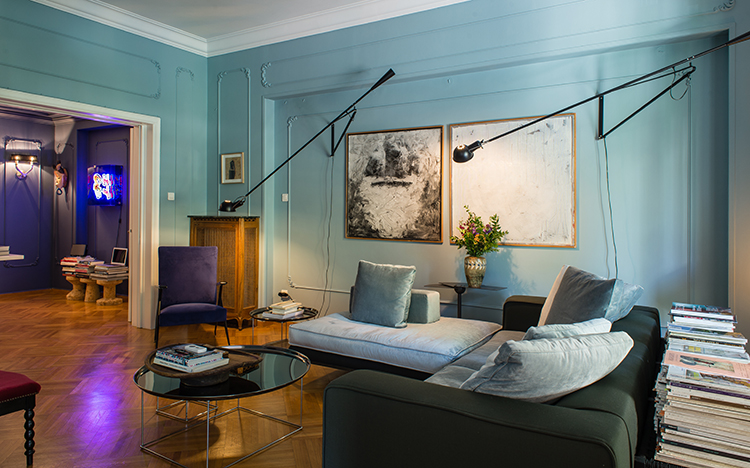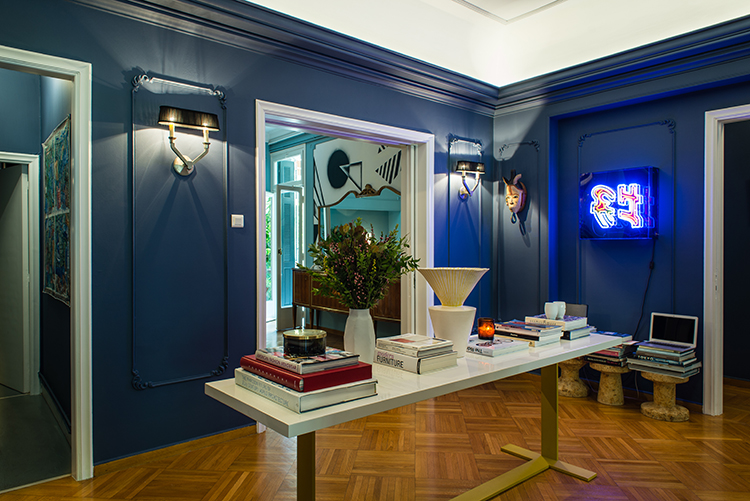 Many of the interior doors have been removed, leaving behind the door frames as a feature. This has created interest and depth, the eye is drawn to the spaces beyond, as in a gallery. An eclectic collection of objects and artwork, both classic and contemporary, further enhance the vibe of an exclusive private art space. 
Highly polished vintage pieces of furniture abound in contrast to the contemporary design of other furnishings. The lighting installations are contemporary and individually curated to complement each room.
With ample, individually purposed spaces to eat, sleep, work and relax, this expansive home has been exquisitely designed to suit the lifestyle of the client.