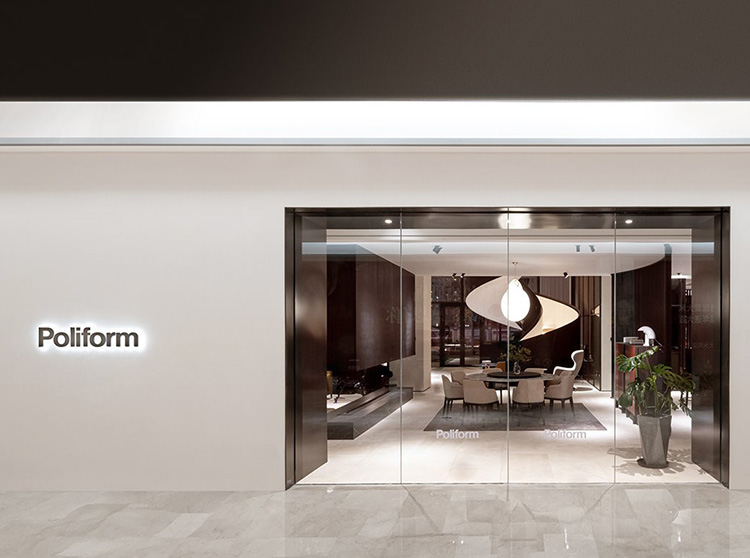 One of the oldest cities in the country and an important trading station on the silk road, nowadays, Ningbo is an expanding metropolis surrounded by greenery and with a very young population. Already with a presence in China's main cities, this is the sixteenth single-brand store Poliform has opened in the country, with a showroom located inside a shopping mall.
On entering the store which overlooks a busy shopping street, the visitor is struck most of all by the vast wooden spiral staircase with stone steps located in the living area on the ground floor. Behind the staircase, bronzed mirrors with metal frames contribute to making the space even more elegant.  On the ground floor we find the sleeping area, with bedrooms and wardrobes. On the upper floor, another kitchen and then another living room, dining room, bedroom and wardrobe and the meeting room for engagements with clients, architects and designers.
Like all the other monobrand stores around the world, the store in Ningbo aims to convey Poliform's progressive, modern lifestyle and show how it translates into a coherent style that extends across every room in a house. With formal design and quality, technical research and exclusive materials.