Caldogno (Vicenza), July 10, 2019. Opened at Arclinea's historic base in Caldogno, the new Show Room and Training Center is a hub of consultancy and project design dedicated to the market, the architects and the industry operators.
Conceived by Antonio Citterio, the 800 sqm space is an innovative concept, focusing on an unprecedented display of products, designed to share exclusive design solutions, demonstrating and pinpointing all those characterising elements that make the Arclinea Collection – designed and coordinated by Antonio Citterio – so very unique.
In the foreground is the Functional Islands area: 6 innovative concepts that, over time, have represented and still represent the evolution and revolution of kitchen spaces. The central area is dedicated to explanatory graphics. Design contents and differentiated details are illustrated through panels, becoming a fully-fledged synoptic path that subdivides the spaces but does not encumber them.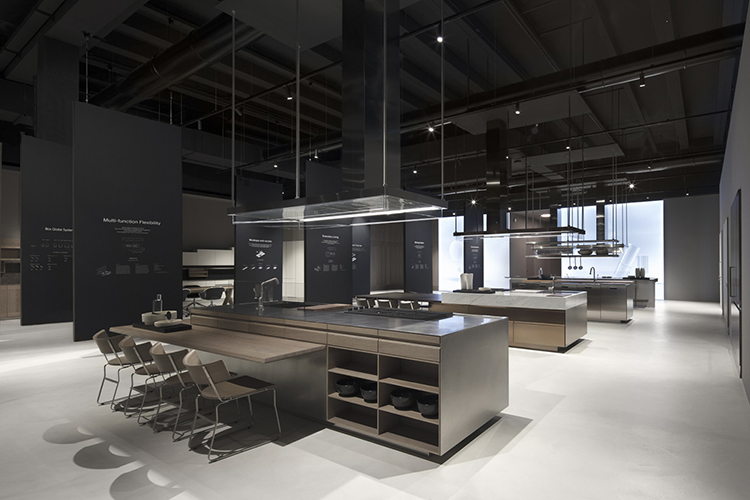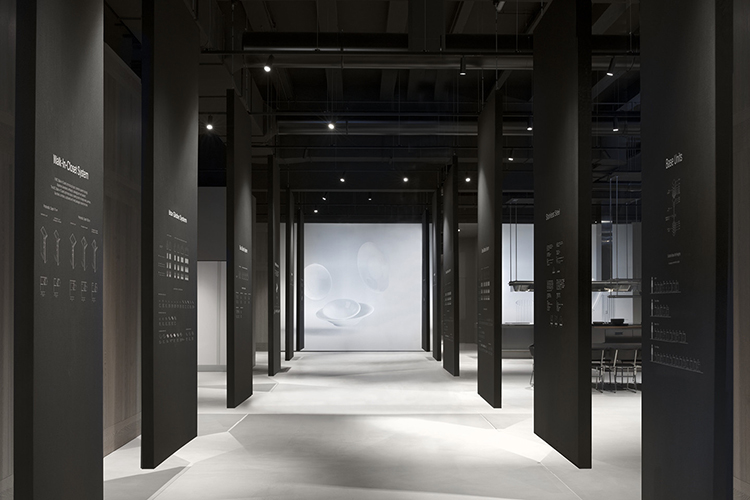 The graphic panels illustrate and synthesize the Functional Islands, the materials and the elements of the design and ergonomics area (base units, wall units, equipment between the base and wall units, tall units), located on the long wall opposite the functional islands.
Among the Functional Islands- in the Arclinea tradition – a work island could not be missing: it's used for show-cooking and convivial preparation of business lunches.
In the open and bright space on the left are two classrooms used for training and hospitality, where meetings with clients and international designers are regularly held.