The designers at Lasvit understand that light is essential in making a space feel alive, its team devoting thousands of hours perfecting their craft and know-how, working to transform the feeling and ambiance of given spaces via the energy of their creations.
The Czech brand's specialty is collaborative design, where the personal and intensive design process leads to a fusion of perspectives and tastes, and a one-of-a-kind expression of a common vision. At Euroluce, Lasvit is introducing its new designs created in collaboration with Maxim Velcovsky, David Rockwell, Yabu Pushelberg and the Estudio Campana among others.
Lasvit at Euroluce 2023
Lasvit's presentation is inspired by individual creativity of its designers, but also the sky, something that connects all of humanity together. Cloud formations and the primordial chandelier represented by the stars in the night sky are amongst the inspirations behind Lasvit's designs, including a series of collaborations, presented at Euroluce 2023 (18 – 23 April), the international lighting fair at Salone del Mobile in Milan.
Informed by the notion of cloud-watching as a meditative experience and the concept of the cloud as a technological phenomenon engendering structure and connectivity, Lasvit's art director Maxim Velčovský designed 'Cloud' as a dynamic lighting installation that explores the connection of individuals and structure. The notion of personal perspectives connected into something larger, transcending us all.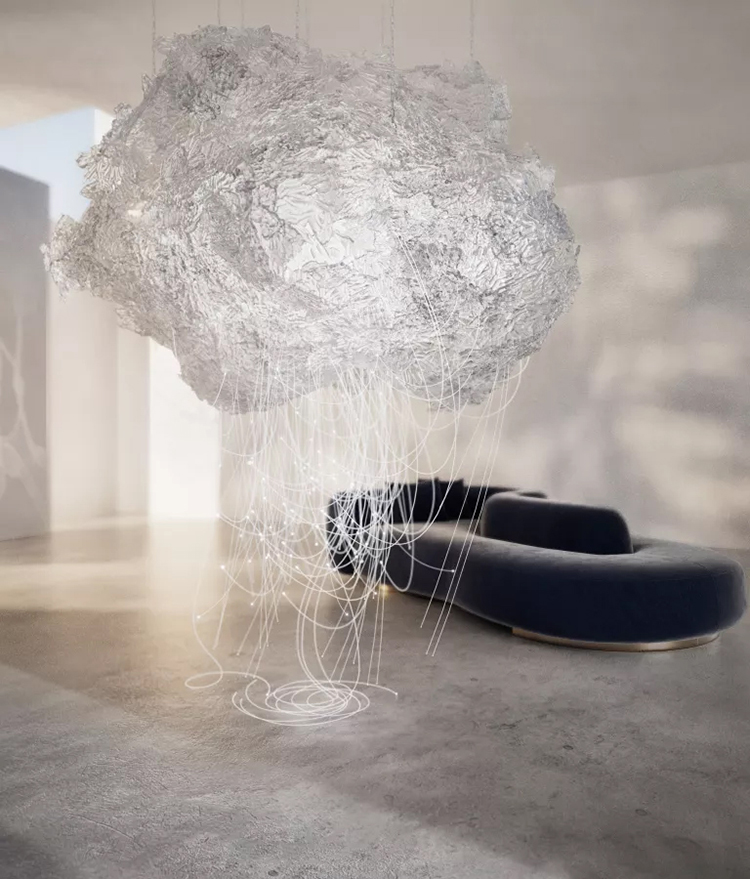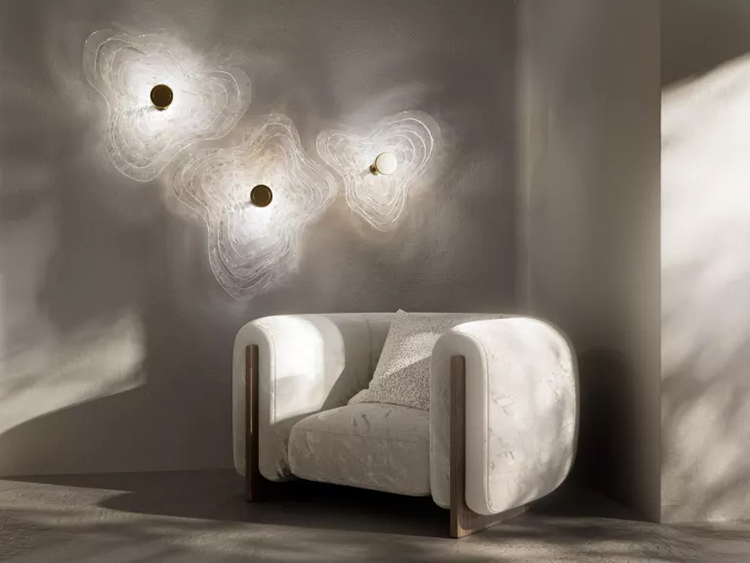 Architect David Rockwell, meanwhile, looked to New York City's shimmering night sky and the celestial landscape depicted in the ceiling mural at Manhattan's Grand Central Terminal for his new lighting designs for Lasvit. Rockwell's 'Constellation' series is a family of designs that bring the light of distant stars down to Earth. New additions to the series include the 'Ursa Minor' chandelier, 'Tri-Star' wall sconce, and 'Gemini' table lamp, a sibling of the existing 'Polaris' floor lamp.
Lasvit designer Martin Gallo deployed Lasvit's skills as a progressive, artisanal company schooled in the storied traditions of Bohemian glassmaking, to make 'Florescence', a lighting concept that combines organic shapes with a play of caustic effects, creating the appearance of a blossoming flower on the wall.
Debuting alongside Gallo's flower power illumination in Milan will be a new lighting collection 'Miles' created by Yabu Pushelberg, inspired by the many parallels between music making and glass blowing; a clear nod to be-bop trumpeter Miles Davis and the Lasvit's craftspeople's techniques. Simple outer casings house the curvaceous and elegantly fluted horn shapes within. When stacked, these linked inner forms become a rhythmic sculpture of light, one that draws attention but is in harmony with any setting.
'The process of developing "Miles" was freeing,' explain George Yabu and Glenn Pushelberg. 'With the level of craftsmanship offered by Lasvit and a thorough understanding of our design intent, we were able to transcend the physical limitations of crafting artisanal glass, and dream unfettered.'
Originally made from offcuts of carpet or rubber, Campana Brothers' classic 'Sushi' collection is now reimagined by Lasvit as elegant glass lighting suitable for low-ceilinged interiors. The collaboration between the two creative voices of Lasvit and Campana has shown a new dimension of a design piece transformed through a different material.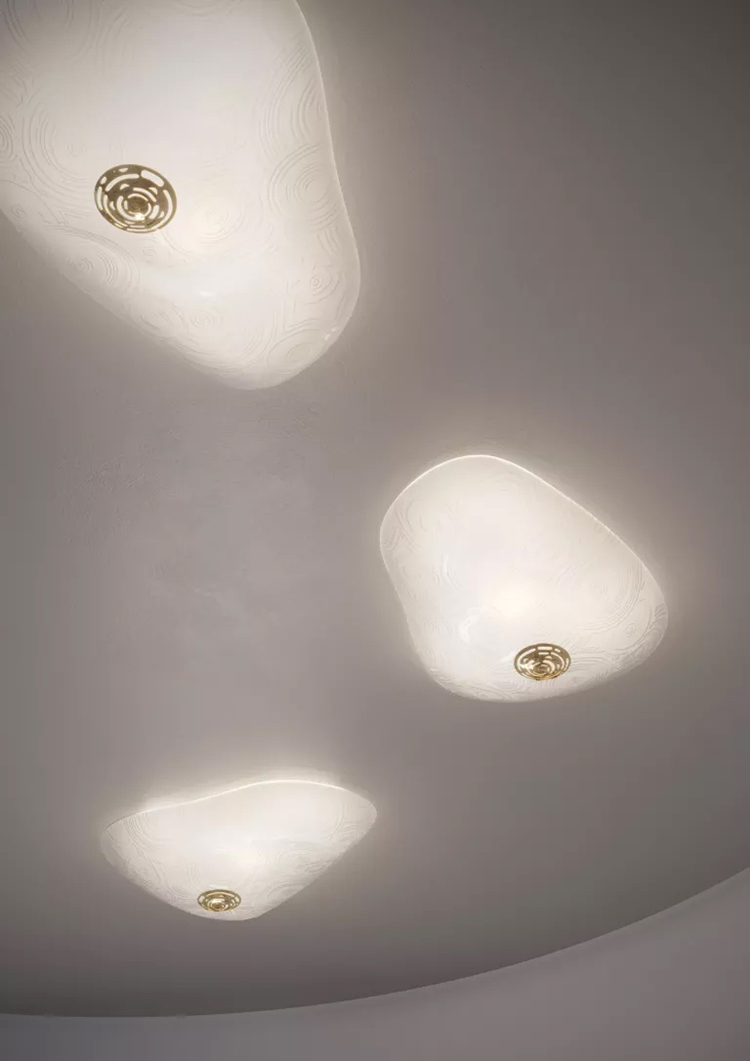 Lasvit's booth, designed by Matěj Janský and Cyril Dunděra, will also debut the latest innovative lighting collection by design studio LLEV, revolutionary in the use of mycelium, which defines their final shape.
'Our mission is to uplift everyone by creating breathtaking and immersive experiences that touch the soul of all people who find themselves in that space,' says Leon Jakimič, founder of Lasvit. 'Handmade objects bear the imprint of their makers' souls, giving them a unique look and, more importantly, a distinct feeling. They radiate creative and humanistic energy that can be felt even in complete darkness,' Jakimič adds.