Minas Kosmidis returns 20 years to the first work-station in his career. It is about an apartment on the old beach in the center of Thessaloniki, which is photographed after so many years with the unique look of Ioanna Roufopoulou.
The apartment with minimal elegance has not received any interference from its owners, which is the greatest reward for the architect.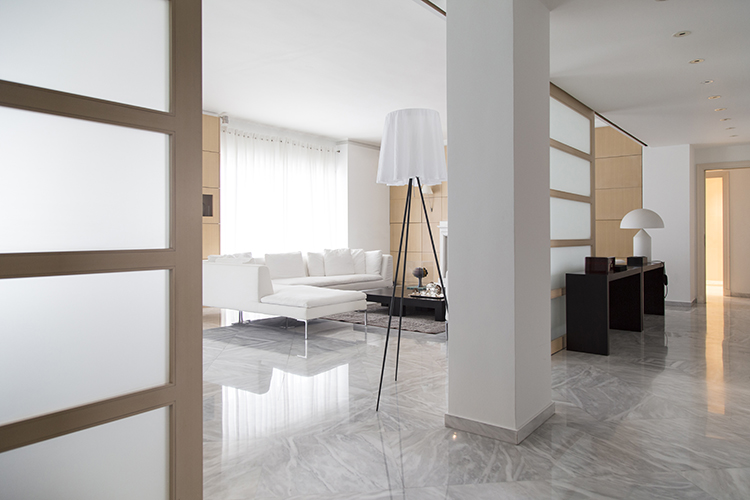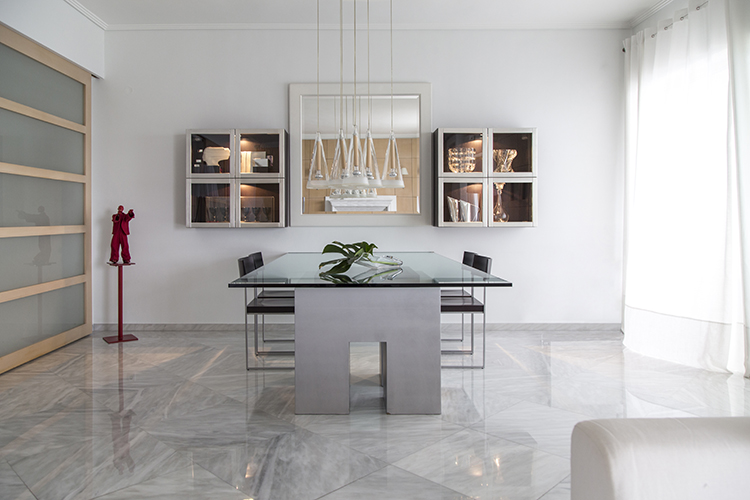 The lack of color, the plainness of the lines and the simplicity of the furniture characterize the design of the particular apartment and create a balanced space.
Volumetry and textures starring, against color and other decorative elements, emphasizing even more the pure architectural way in which the architect faced the ground plan of the home.
The perfect combination of the individual elements of the apartment proves that good architecture remains timeless and contemporary of every era.