The Reggia of Venaria, the magnificent Baroque complex on the outskirts of Turin (Italy), has chosen Gebrüder Thonet Vienna GmbH (GTV) furnishings to renovate its bookshop.
The selected products are among the best sellers of the historic Austrian brand: the TARGA lounge and sofa, the ARCH COFFEE TABLE and BODYSTHUL, which blend gracefully into the eighteenth-century atmospheres of the bright rooms overlooking the vast Gardens.
La Venaria Reale has inaugurated the completely renovated bookshop at the beginning of September 2021 on the occasion of the week dedicated to design. The finishes of the GTV items were chosen in line with the styling of the new bookshop, where majestic tropical plants have been arranged to evoke a sense of continuity between interior and exterior, between nature and art.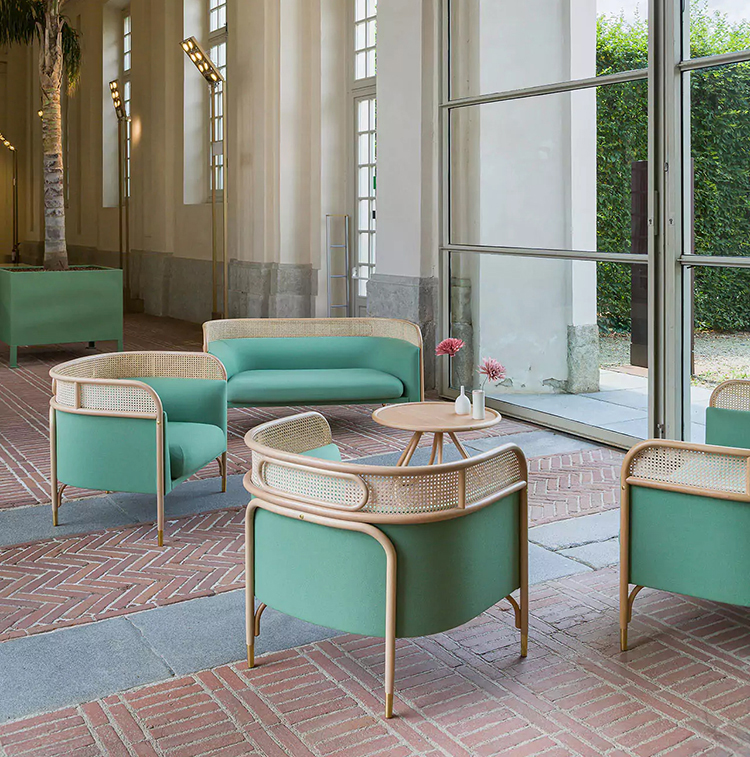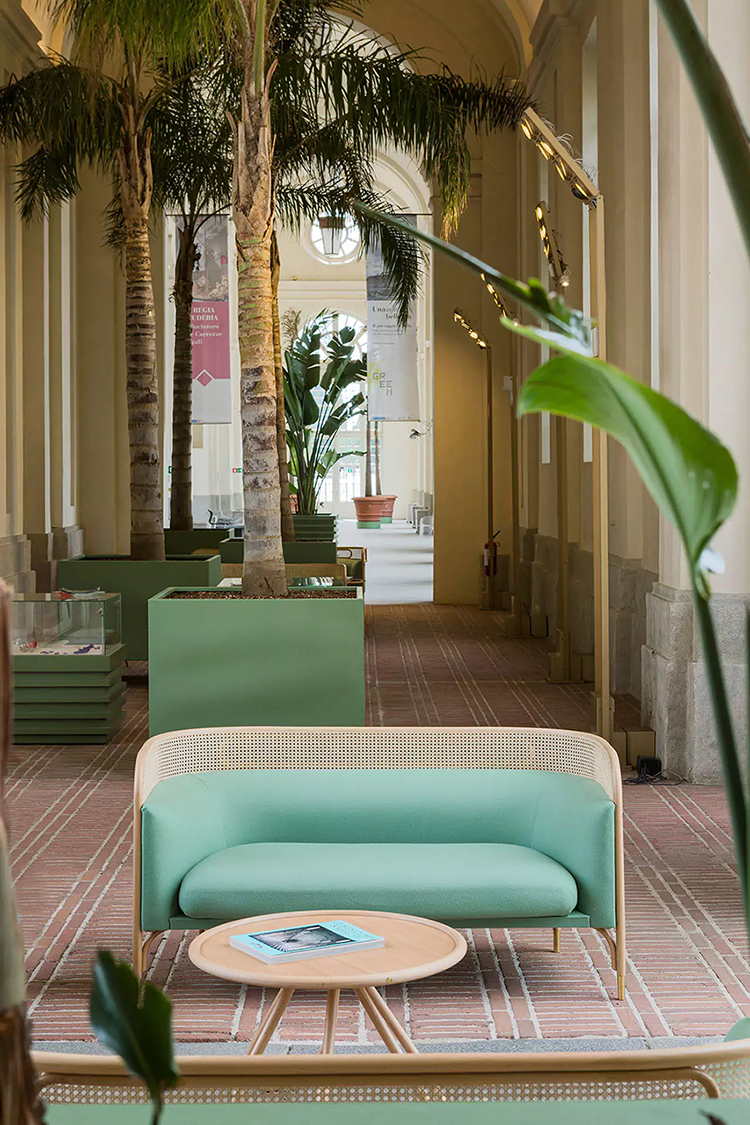 The TARGA sofa signed by GamFratesi is one of the star furniture pieces of the new bookshop. Ideal for spaces intended for more intimate and cosy social gatherings, together with the lounge chair version, the TARGA sofa encompasses all the manufacturer's traditional features: the curved beech frame supports the large seat cushion and the padded backrest surrounded by a Vienna straw border into which the ellipsoidal nameplate is inserted – the "targa" that gives the design its name. The BODYSTHUL chair by Nigel Coates is also part of the space dedicated to reading and conviviality, revealing the sinuous profile of skilfully crafted steam-curved beech wood. This area dedicated to culture and relaxed contemplation is complemented by the ARCH COFFEE TABLE by the Swedish duo FRONT. This is a compact and versatile table featuring three inclined supports in steam-curved beech wood that evoke a sense of movement and lightness, which blends into any environment.
In this space inside the majestic Savoy royal residence, visitors can sit back and relax while leafing through the pages of books, in perfect harmony with the company's vision of a lifestyle that encourages people to enjoy every moment of everyday life. Gebrüder Thonet Vienna products represent the constant search for a balance between the increasingly fast-paced modern world and the natural, calmer state of things – a tribute to "slow living".
A perfect set for the iconic elegance of Gebrüder Thonet Vienna GmbH furniture, who prove again to be the ideal partner for projects with a strong personality and timeless elegance.