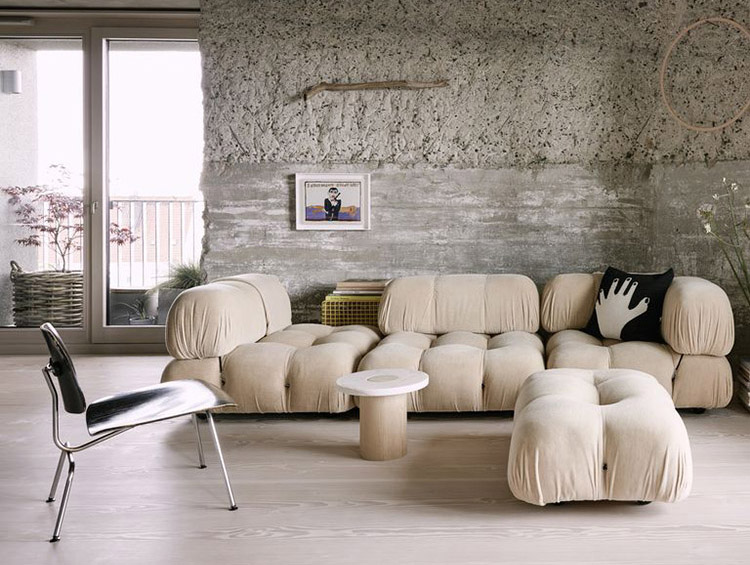 Since their chance meeting in a New York elevator in 1992, photographer Mark Seelen and his wife, graphic designer Janine, have come a long way.
They moved back to Janine's childhood home of Hamburg 20 years ago, turning a spacious 1960s bungalow in the suburbs into a happy family home. But, with their two children, Max and Marie, now graduated from university and away travelling the world, the couple decided it was time for another change.
Nobody expected it to come in the form of a converted WWII bunker.
Our friends who developed the building hosted art exhibitions and music events prior to the construction phase to get rid of old spirits,' says Janine, who was taken by the calmness of this brutalist building.
For Mark, it was not the space's energy but its size that was his primary concern. Their old home had measured 275 square metres, whereas this new city centre apartment was just 83. A downsize of that magnitude is always going to be a challenge, but luckily the couple were given total freedom when it came to layout and fittings.
That opportunity was ideal for Mark, who had big ideas for this small space. 'A year before we bought the apartment, a photoshoot for Studio Liaigre had taken me to Japan. The clean interiors style, reduced to only the necessary, yet still very detailed and well-crafted, was just what we wanted,' he says. It's easy to see the influence of his trip when you look at this home's materials palette – wood, glass, steel and raw concrete.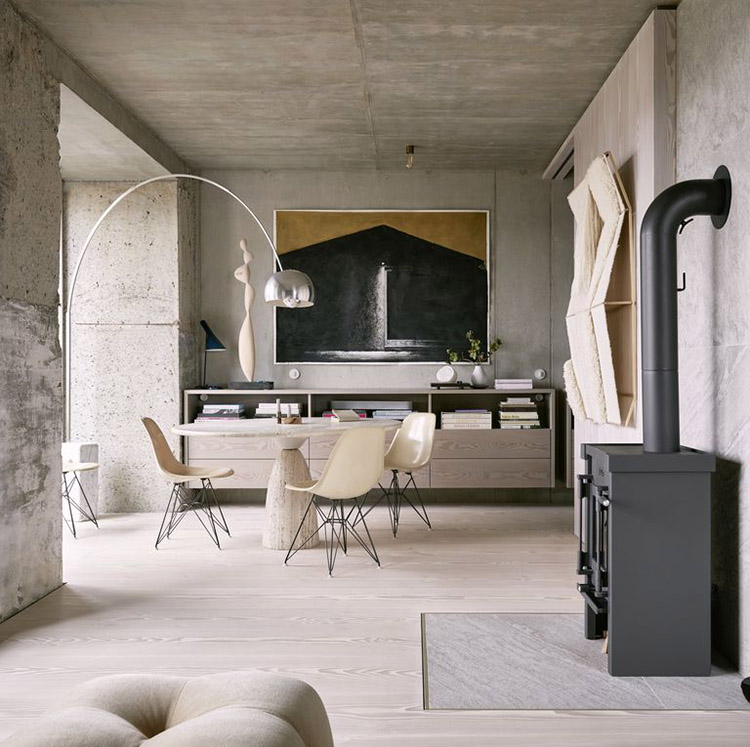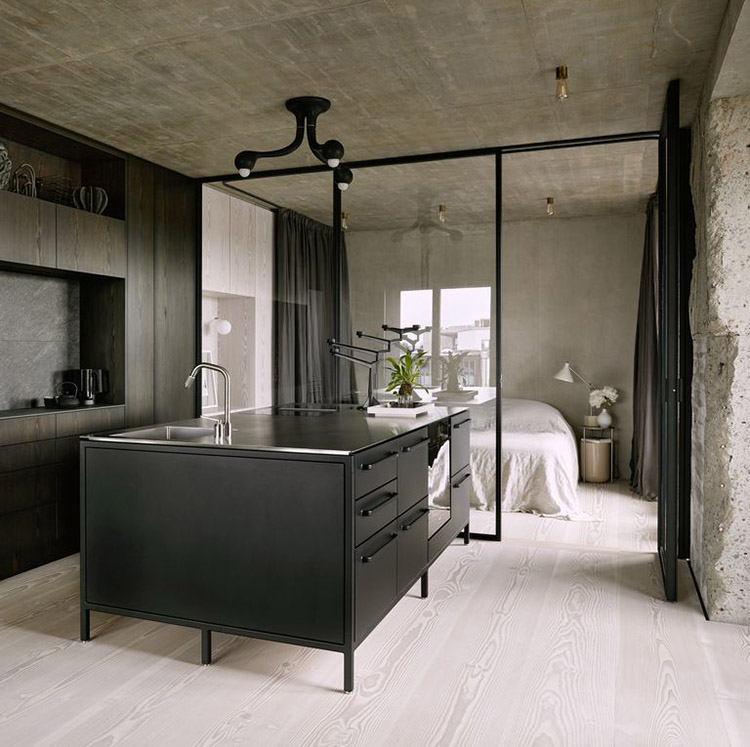 'It was all Mark's vision,' says Janine. 'He would ask me what I wanted and build rooms out of cardboard and newspaper so that I could try them out beforehand.' That's how the decision was made to put what Janine refers to as an 'island' at the centre of the apartment, with the kitchen on one side and a bathroom on the other. Different zones are indicated only by the changing finishes of the timber – white oil for the floor in the living areas, black oil for the kitchen cabinets, and grey in the entrance.
A more compact home also meant some tough choices when it came to the design-loving pair's furniture. 'Everything had to work with the property's visual and emotional concept,' says Mark, 'which meant we kept very few pieces from our old house.' Every new item had to be thoroughly discussed. There's the 1970s travertine dining table by Draenert – 'found on Ebay in Berlin after many, many hours of web research,' recalls Mark – and the 'Camaleonda' sofa by Mario Bellini for B&B Italia, which the couple settled on after another tireless search.
Situated on the aptly named Friedensallee (Peace Alley), this place, once a shelter from the horrors of war, now provides a different kind of safety.
'When I get in, first I light an incense stick, take off my shoes and breathe,' says Janine. 'I leave the outside world behind. I am home.