A collaborative project between London based design studio Barber and Osgersby and the chic furniture brand Knoll, has resulted in a collection of enamel topped all weather tables, suitable for indoor and outdoor.
As explained by the studio co-founder Edward Barber, enamel is an exceptional medium which works in all spaces due to its strength and resilience to the worst weather conditions, extreme heat, cold, damp and heavy rainfall while being suitable to blend with a contemporary indoor setting.
The beauty of an enamel topped table is in its intensity and depth of colour, impossible to achieve through simply painting the surface.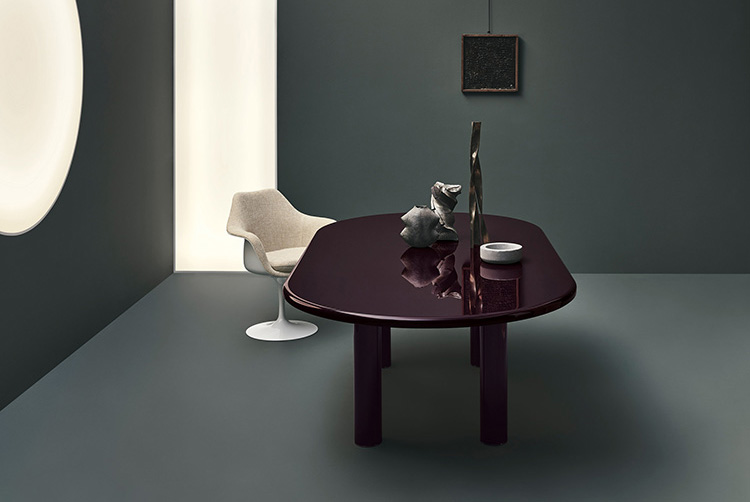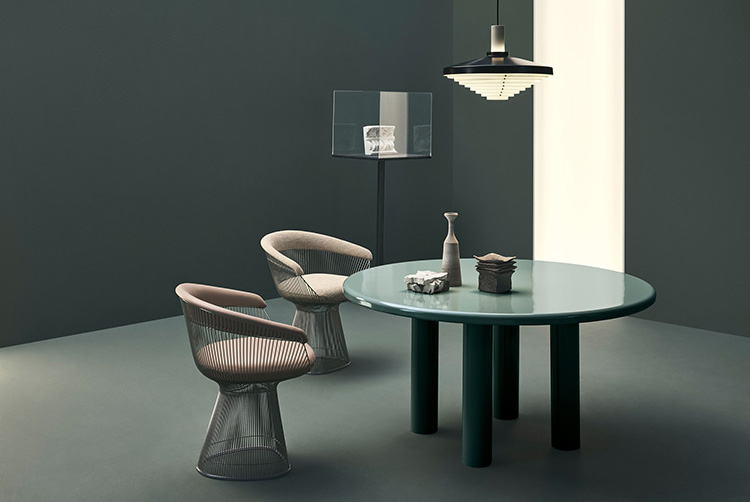 Available in a round or oblong shape and a variety of lengths. Four stunning colours, rich glossy grey/green, dark navy blue, dark grey and aubergine. A solid 32mm table top is mounted on enamel coated tubular inset legs. Expert craftsmanship and curved surfaces minimize the likelihood of chipping damage. The form of the table was dictated by the specification of the material.
The designers had been interested in working with enamel in the past but this was their first actual project, resulting in this stunningly unique collection of tables.