Concrete-Connaiseur
Considering himself an architect artist, Mao Shen Chiang never repeats any work. Each building grows as an individualist, yet a common trait for his work is his love for concrete. As a concrete-connaisseur, he most often opts for exposed concrete as it embodies his philosophy of making buildings last unchanged for the next century to come. True to this ideal, he has built his own home in the same material on the Yu-Guang island in Tainan surrounded by tall trees and bordering the Taiwan Strait.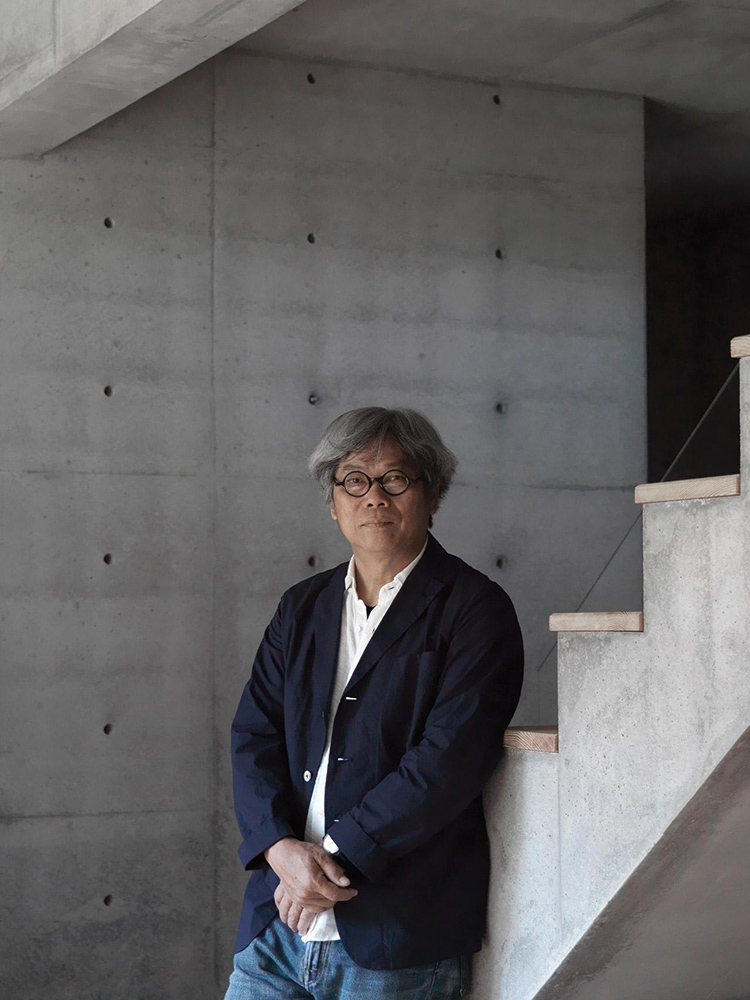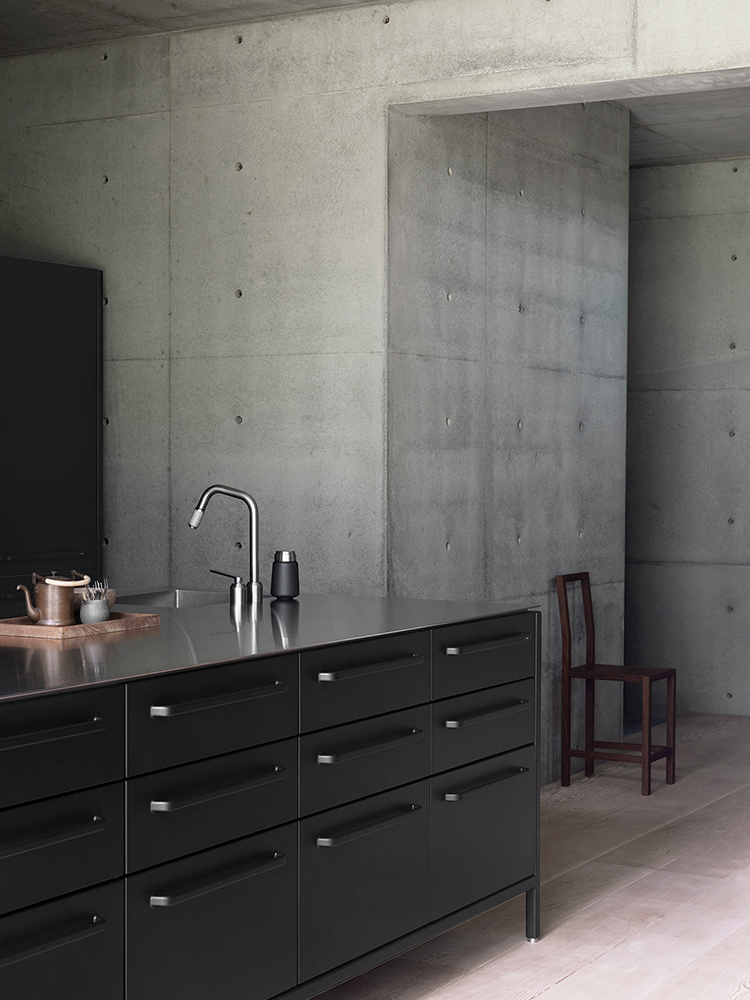 Kitchen in the black
The combined dining and kitchen space occupies the ground floor of the triangle with open access to the garden. Mr. Mao has known the Vipp bin for years. And when told of the Vipp Kitchen by his daughter, Yu-Ting, he immediately decided to install a Vipp kitchen island standing in front of a Vipp wall and tall module.
Shelf life
The first floor boasts a corridor with wall-to-wall bookshelves. A Vipp floor lamp provides a softly diffused reading light.
Office Stilleben
The basement hides the architect's office, where the cold concrete is added a touch of warmth with wooden furniture designed by Mao Shen Chiang himself.
Put to bed
As in the rest of the house, the raw concrete is contrasted by wood in the bedroom and bathroom. The bespoke wooden bed is designed by Mr. Mao with an integrated wall spot from Vipp.