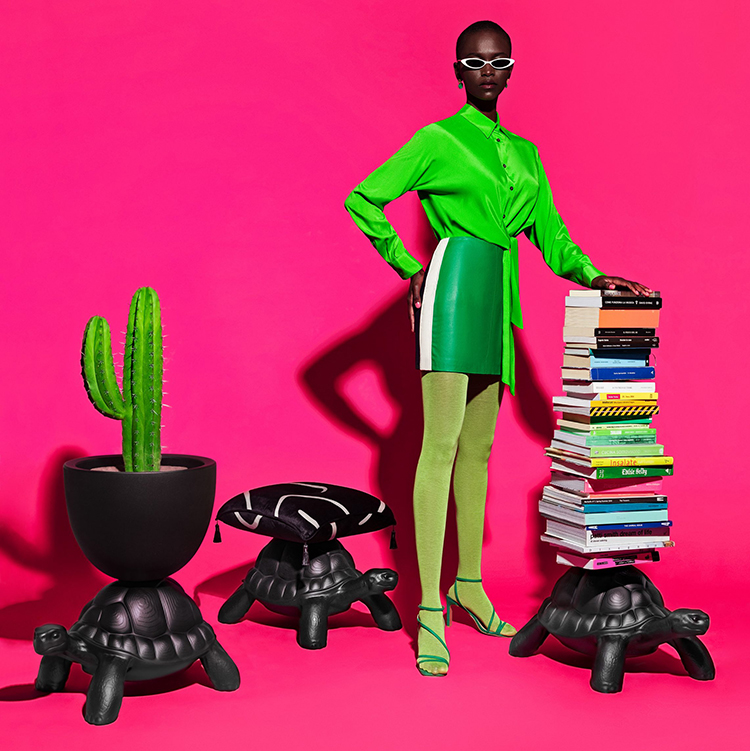 Design brand Qeeboo has teamed with fashion photographer Elena Iv-skaya to create a series of colourful images to mark the four-year-old brand's coming of age and renovated its collections catalogue 2021. Featuring blocks of intense, clashing colour, the twenty images feature models interacting with a selection of Qeeboo's figurative products.
In one shot a model is surrounded by a multi-functional trio designed by Marcantonio that resemble turtles, while in another, a model poses under a cherry-shaped lamp designed by Nika Zupanc.
The colourful campaign was designed to enhance Qeeboo's playful-narrative approach.
Since Qeeboo was launched in 2016 by Italian designer turned entrepreneur Stefano Giovannoni, the company's product catalogue has grown to include furniture and lighting by international designers such as Marcantonio, Nika Zupanc, Studio Job, Marcel Wanders, Front, and Andrea Branzi.
The images are intended to encapsulate Qeeboo's spirit.
"Qeeboo products are emotional and narrative, expressly not bourgeois but suitable for all; once created, they are entrusted to our interpretation in order to acquire a new life," said the brand.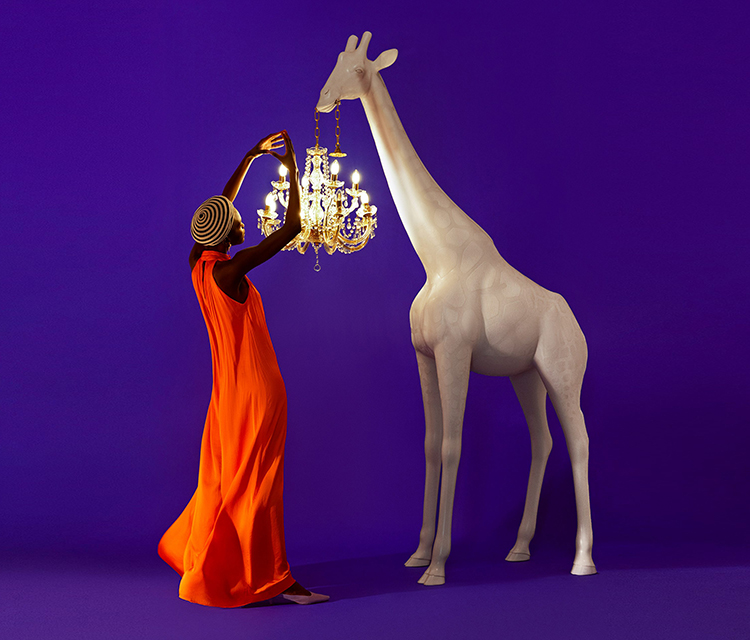 For fashion photographer Elena Iv-skaya, who worked as a model before stepping behind the lens, it was her first collaboration with a design brand.
"The biggest difference with a fashion shoot is that the iconic Qeeboo objects were the stars, not the models," she recalled. "It was a perfect match. My somewhat surrealist and minimalist creative approach integrated really well with Qeeboo designs that are full of mystery but also ironic and fun at the same time."
Iv-skaya, who is known for her signature bold use of colour, said she was inspired by the way American visual artist Man Ray created interactions between models and objects in his black and white images.
"The interaction of the model and the object becomes the story of the images revealing their poetic and somewhat surrealist facets," she explained.
"The biggest difficulty was to find a way to make this interaction original and at the same time showing the purpose of the object."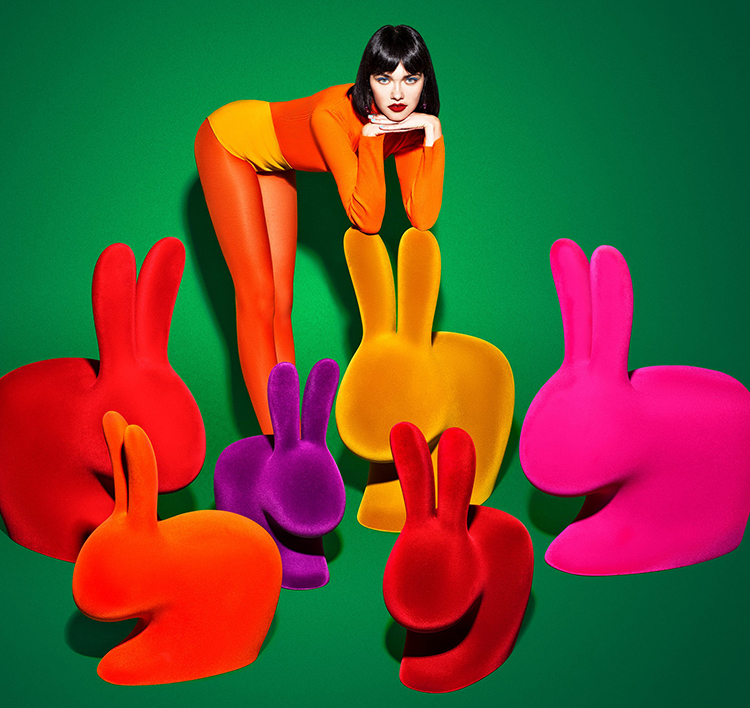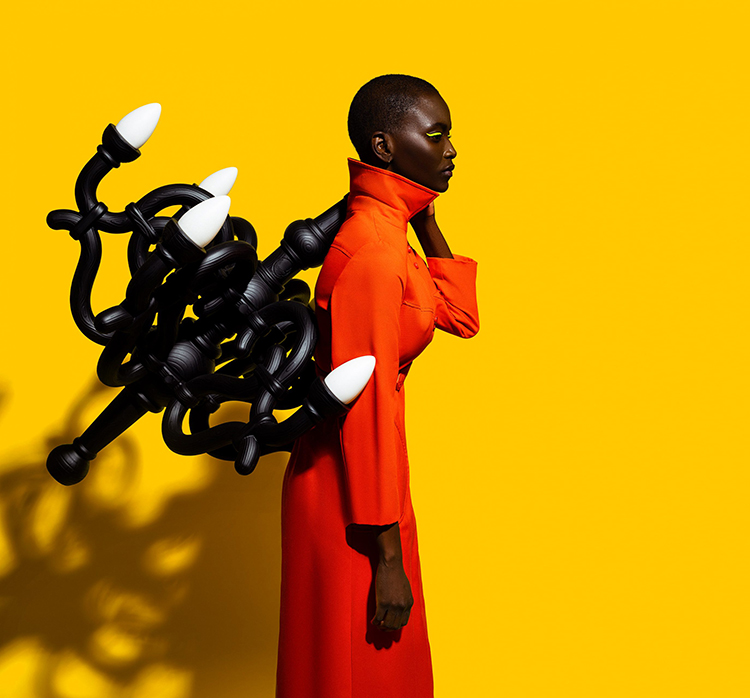 For the brand, Giovannoni said that the collaboration serves as "a point of arrival and restart that allows us to look ahead with confident optimism."
In 2015, the year before launching Qeeboo, Giovannoni told that most design brands will disappear within five years. Qeeboo, which is majority-owned by the designer and backed by a Hong Kong investor, set itself apart from the competition at the time by focusing on affordable products that are sold by the best concept and department stores worldwide.