Daniel Libeskind has designed an outdoor installation called Through the Lens of Faith in Poland to showcase photographer Caryl Englander's portraits of Auschwitz-Birkenau survivors.
Through the Lens of Faith is a series of three-metre-high steel panels lining a path near the Auschwitz Memorial and Museum in Oświęcim.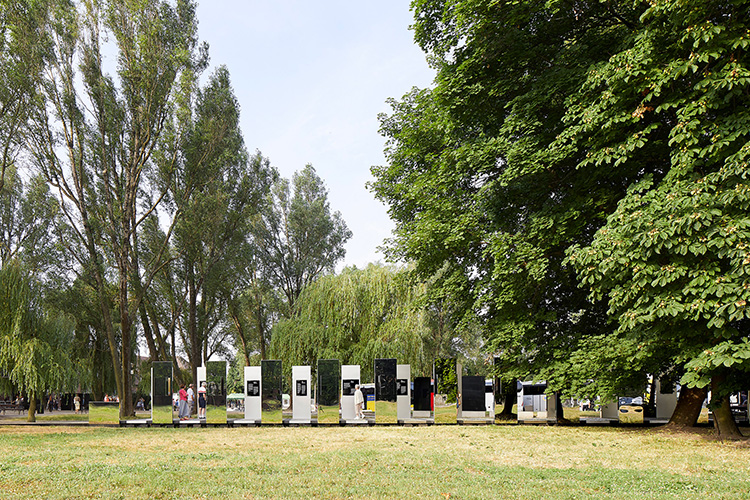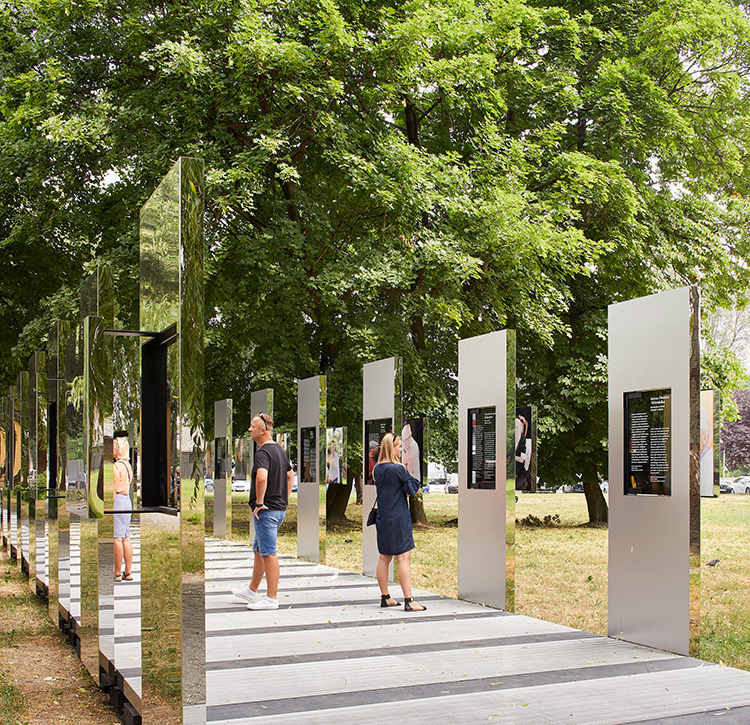 Libeskind chose the pattern of the vertical panels and the striping on the walkway between them to echo the stripes of the prisoner's uniforms at the Auschwitz-Birkenau concentration camp – an internment and extermination camp operated by Nazi Germany in occupied Poland during world war two.
The panels are mirrored on the reverse to reflect the surroundings and symbolise spiritual freedom, a theme of the installation.
"We can't understand the millions that were murdered in the Holocaust, but we can understand one person's story," said Libeskind.
"This exhibition brings the stories of the survivors into focus, while weaving their intimate accounts into the context of the camp and contemporary life."
Englander photographed survivors of the Auschwitz-Birkenau concentration and extermination camp over the course of three years.