On the occasion of the first 80 years of activity of the Printemps Haussmann, the Parisian department store where the main fashion, beauty and interior design brands are retailed, Cappellini celebrates this important milestone with an exhibition honouring the evolution of international design which started exactly during those years and heavily marked the transition from a classic and rigorous inspiration to a design featuring free and colourful shapes.
The exhibition consists of an installation through which Cappellini, who at that time began a long designing journey full of international successes, describes his own contribution to the development of contemporary design during the last forty years, and does so thanks to the display of some iconic pieces born from the collaboration with designers of different origins and cultures who have defined the history and evolution of the brand.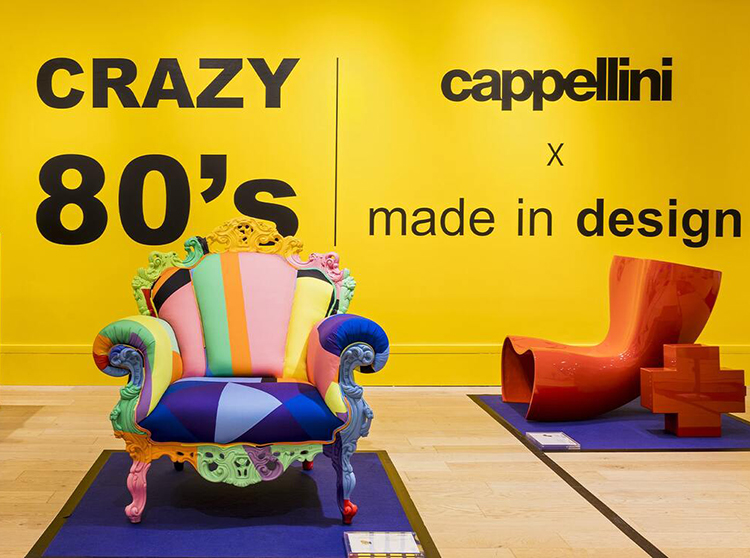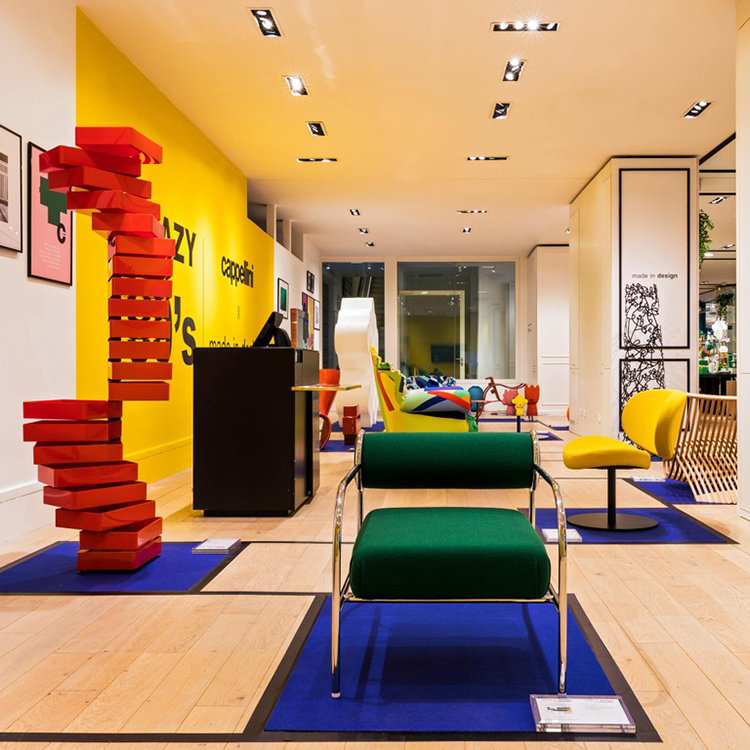 From the Thinking Man's Chair by Jasper Morrison designed in the 80s, moving on to the S-Chair by Tom Dixon and up to the most recent Gong Circus by Giulio Cappellini, the products are scattered throughout a path showcasing the coherence, multiculturalism and awareness of the socio-cultural changes of the Cappellini's project.
Furthermore, Marc Newson, Nendo, Shiro Kuramata, Marcel Wanders, Christophe Pillet, the Bouroullec brothers, Alessandro Mendini, Joe Colombo and Patrick Norguet are just some of the main characters with whom Cappellini has built over the years a new way of doing design, promoting freedom towards shapes and materials while still representing to this day a focal point for the evolution of design.
Timeless products, always current and by now entered the collective memory, making us dream by becoming silent companions of our daily life.
The set-up, sharp and concise, wanted by Giulio Cappellini with the collaboration of Andrea Castelli, is complemented with some graphic representations narrating Cappellini over the years.