In 2002 the founder of Studio MK27 Marco Kogan designed a home in Sao Paulo for a young professional family. The 700 sqm property with its stark contemporary design attracted global attention and was nominated for a World Architecture Award.
Fast forward to now, the growing family found themselves limited in their space and purchased an adjoining lot and commissioned Studio MK27 to undertake the project of expanding their home to accommodate their family needs.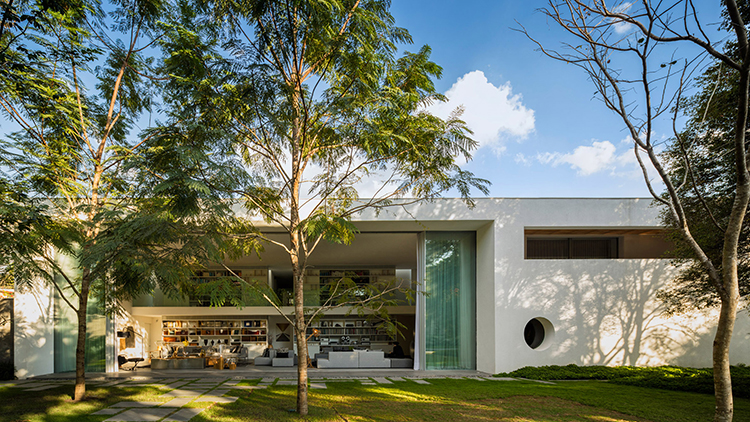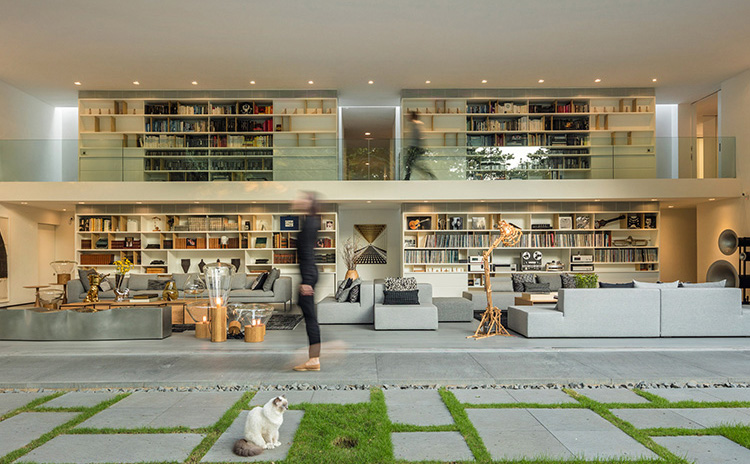 Called Gama Issa V2, the architects added a new rectilinear volume to the original two level building to create a two storey extension, separated by a central courtyard. Unlike the white concrete walls of the original house, the new addition is faced in accay wood.
The space of the residence has been increased by 50%, the lower level houses work spaces and utility rooms while the upper level, connected by a new grey spiral staircase, has bedrooms and a mezzanine floor with a lounge area.
The existing home has also been given a facelift with grey wooden flooring and new decor. Sliding glass doors give the illusion of a single space with the garden. The update and extension of the Gama Issa property has produced a beautiful contemporary residential space bringing it forward 20 years to become the equivalent of an architectural project of today.