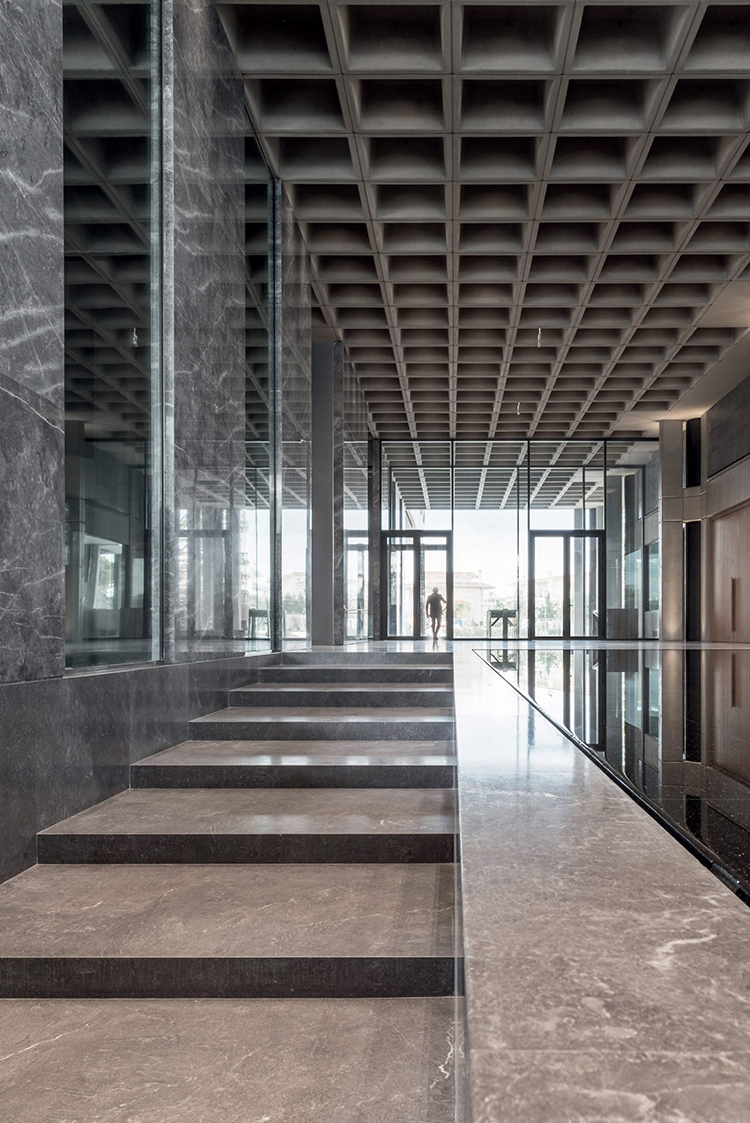 In a suburb of Athens, nestled in a pine forest, stands a disused, neglected and damaged office building. Designed in the 1970s by the renowned architect, Alexandros Tombazis, this building represents a fine example of the controversial mid 20th century Brutalist movement.
The project of restoring the exterior to its original Identity and updating the interior to reflect the owner's current needs, was undertaken by the Athenian practice of George Batzios Architects.
The exterior was stripped of paint to expose the bulk of concrete, a vital feature of Brutalist architecture and damaged sections repaired. The interior design follows the layout of the original design with an entrance hall added and enhanced by marble and water features. The ceiling was accentuated by exposing the previously hidden waffle design. The centrally situated spiral staircase has a glass walled seating area and pool, in contrast to the mass of concrete.
Finally, the structure is fronted by a landscaped lawn which emphasizes the massive frame of the structure and the pine forest has been replanted. Pools, tracks, paths and benches have been created and provide a pleasant environment for personnel and guests alike.