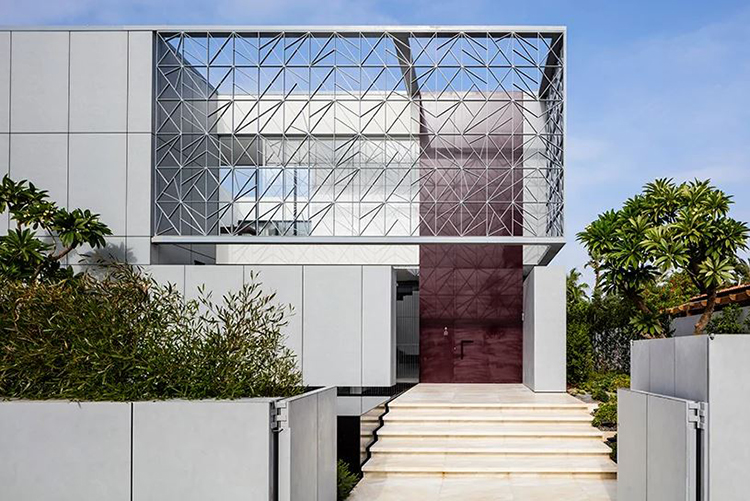 Set back from the sidewalk, pitsou kedem has ensured privacy by elevating 'N2 house' above street level. the first 'passage' is the area beneath a lattice that floats above the entrance to the home. to its left, a massive concrete wall hangs above a dark reflection pool, hiding the interior from view. beyond this opaque partition, the second stage is a private entrance hall that reveals the abode from behind a glazed surface.
From the front door there are two hallways: one which crosses through the house, and another that leads to the guest bathroom. this forms the dwelling's third transitional space. the fourth phase involves moving along the main hallway, where, to the left, a triple-height internal patio houses both a staircase and an area of seating. the fifth stage comprises the kitchen and a family room, which are viewed through narrow apertures.
The final passages are found at the end of the hallway, where the living room spills out onto the back yard, which includes a secluded swimming pool. echoing the entrance, the lattice wraps around the façade, bringing the design full circle. in both cases, the permeable cladding casts intricate shadows across the project's various surfaces.