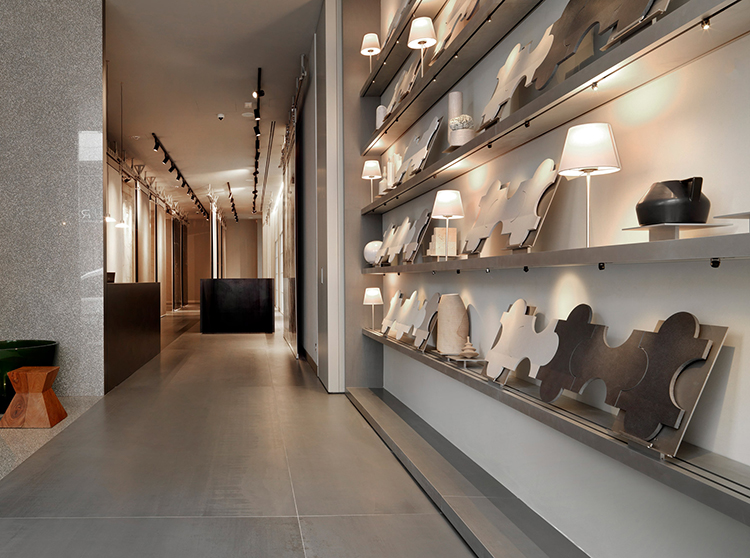 Designed by architects Antonio Cittero and Patricia Viel of Milan based architecture practice ACPV, the new Marazzi showroom is located in Milan's Durini design district.
Marazzi, one of Italy's leading ceramics manufacturers, invites its clients to enter and enjoy a journey of discovery as they wander through a variety of thematic spaces, unlike any store layout, in the form of individual collections, resembling cabinets of curiosities.
Popular in the wealthy homes of the 16th century, there is more than a hint of a museum or personal collections in the 'curiosities', an eclectic assortment of the mysterious large stone slabs, resembling archaeological finds and pieces of art.
A surprise at every turn, a myriad of colour, texture and form reference a tour through a private home of a collector. A unique sense of voyeurism is felt in this unique way of displaying objects in the 'cabinet of curiosities'.