Planned as the centrepiece of the Agios Kosmas Marina development on the site of Athens' former international airport, the 200-metre-tall building will become the tallest building in the country.
When complete, the Foster + Partners-designed skyscraper will be almost twice as tall as the current record holder – the 103-metre-high Athens Tower 1 designed by Ioannis Vikelas.
Marina Tower will be covered with greenery, which the studio claims will also make it "the first green high-rise building" in the country. It will contain 200 apartments spread over 45 floors. They will all be dual-aspect to ensure unobstructed views of the coastline and natural light and ventilation.
Externally, it will be characterised by its slim silhouette that is covered in planting, which has been developed to blend in with "the special character of the Mediterranean landscape".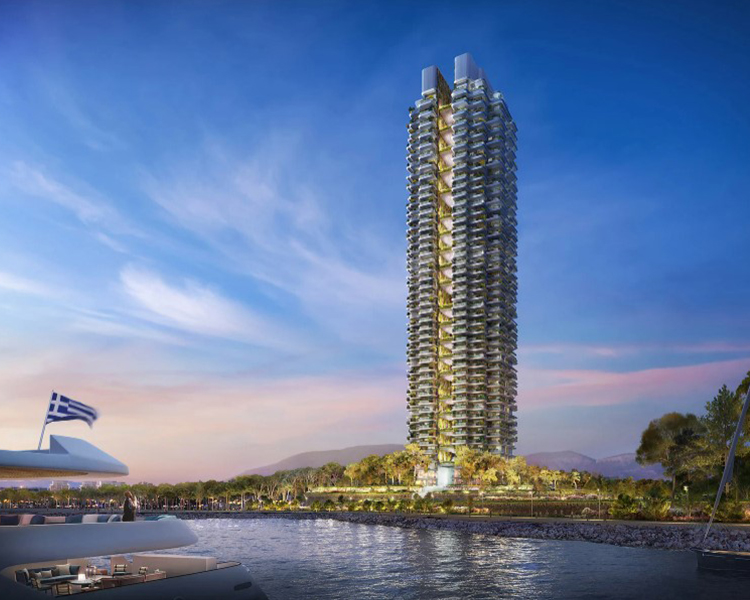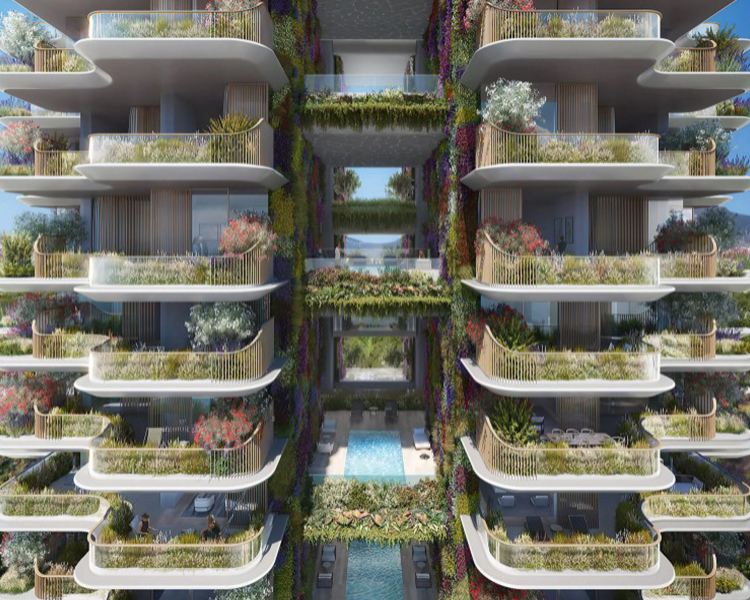 The skyscraper will be divided into two towers, connected by multiple platforms containing swimming pools.
According to Foster + Partners, it has been designed as "one of the greenest high-rise buildings in the world and is a model of sustainable design". However, details of how this will be achieved are yet to be disclosed but the studio said it will work to "best environmental practices and cutting-edge international safety protocols" while utilising environmentally friendly construction materials.
Marina Tower was designed by Foster + Partners for Lamda Development as part of the 300-hectare Ellinikon development. The building is expected to open within the next five years.
Ellinikon will transform the site of the former airport into a series of neighbourhoods and include a large coastal park alongside five other high-rise buildings.
"Ellinikon masterplan gives new direction to urban development in Athens, bringing together new ways of living, working and playing, centred on a metropolitan park – a generous amenity for local communities and the city of Athens," said Foster + Partners senior partner Antoinette Nassopoulos-Erickson.
"Our proposals for Marina Residential Tower builds on these sustainable principles to generate a new paradigm for high-rise living and a green beacon in the landscape."
Foster + Partners is an international architecture practice founded by Norman Foster in London in 1967.
Elsewhere, it is currently working on a winery in Kent with a curved green roof and the transformation of a decommissioned power plant on the San Francisco waterfront. It recently completed an office building for the PGA Tour in Florida and an Apple Store inside an abandoned 1920s movie theatre.