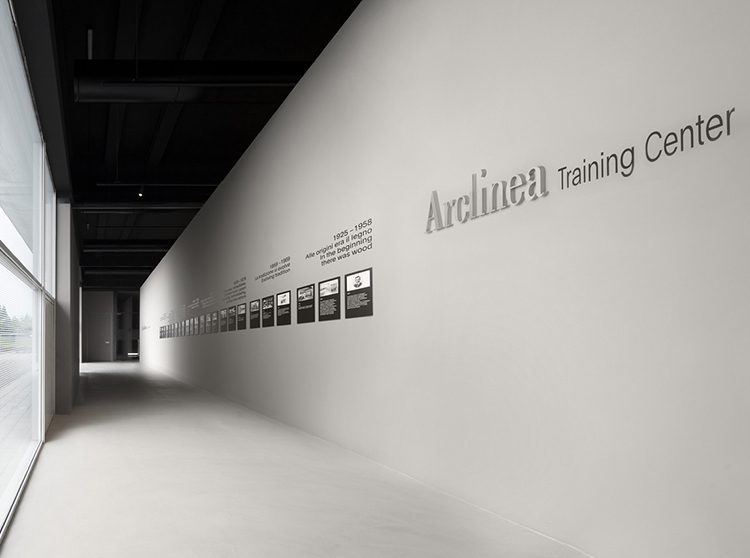 New Arclinea showroom and training center
Caldogno (Vicenza), July 10, 2019. Opened at Arclinea's historic base in Caldogno, the new Show Room and Training Center is a hub of consultancy and project design dedicated to the market, the architects and the industry operators.
Conceived by Antonio Citterio, the 800 sqm space is an innovative concept, focusing on an unprecedented display of products, designed to share exclusive design solutions, demonstrating and pinpointing all those characterising elements that make the Arclinea Collection – designed and coordinated by Antonio Citterio – so very unique.