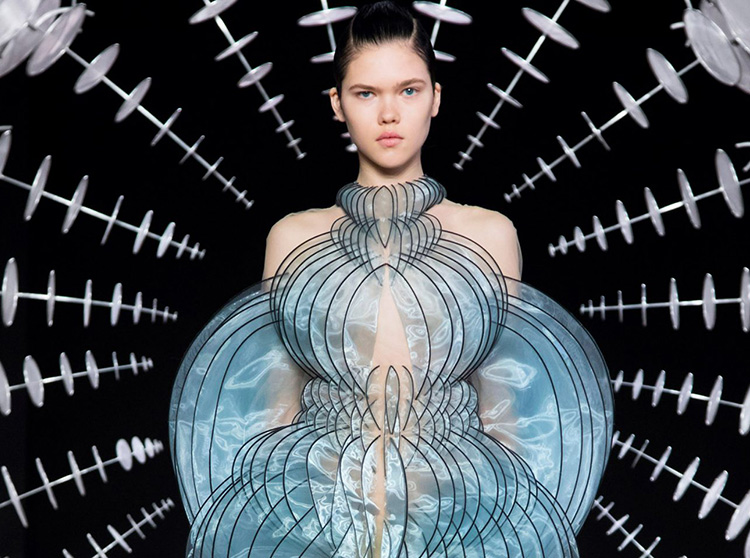 Iris van Herpen emulates a state of hypnosis for latest couture collection
The Dutch designer presented her latest collection, titled Hypnosis, on 1 July 2019 at Élysée Montmartre in Paris for the city's Haute Couture fashion week. Comprised of 19 different, multilayered looks, Hypnosis aims to reflect "the beauty and complexity of our environment" by mimicking the delicate patterns and structures found in nature.
The Fall 2019 collection of Dutch couturier, Iris Van Herpen was shown at Elysee Montmartre in Paris for Haute Couture fashion week.
Entitled Hypnosis, inspiration was drawn from the kinetic sculptures of American artist, Anthony Howe.