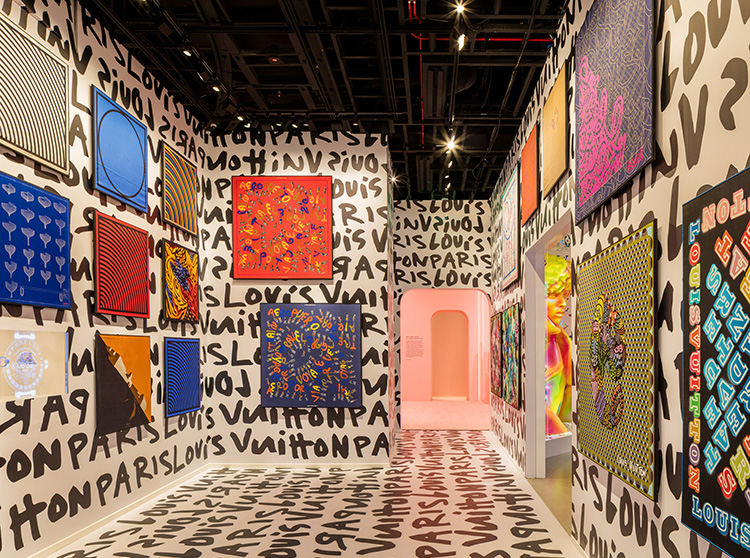 Luis Vuitton X celebrates 160 years of artistic collaboration at the fashion house
Louis Vuitton has created an exhibition in Los Angeles that showcases its collaborations with leading artists over the past 160 years, complete with custom bags and a tropical pop-up shop. The Louis Vuitton X exhibition at the 468 North Rodeo Drive building in Beverly Hills contains 180 items from the French fashion house's archive.
Located at the prestigious address of 468 North Rodeo Drive in Beverly Hills is the Louis Vuitton X exhibition. A retrospective of collaboration with global artists and designers over the past 160 years, it includes a selection of custom made bags in addition to a tropical pop-up shop.
The 180 items from the archives of this world renowned French brand are exhibited in 10 rooms, each one individually presented in a myriad of colours and designs.