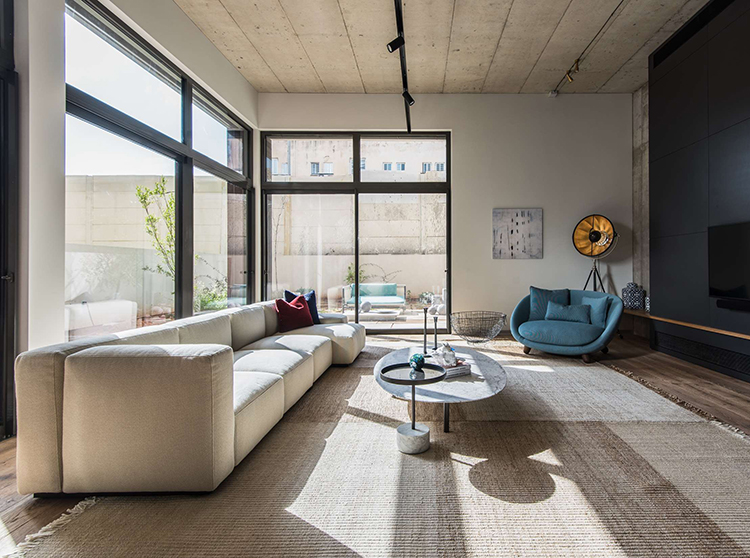 Sep 19 2019 —
The Levee: A New Hospitality Venture Captures Tel Aviv's Zeitgeist
Gracefully revamped during ten years of meticulous restoration by Tel Aviv-based Bar Orian Architects, the two-storey villa is crowned by a new rooftop-spanning penthouse whose contemporary sensibility, far from clashing with the century-old architecture, creates a hybrid sensibility that captures the city's zeitgeist.
Housed in a historic villa in Neve Tzedek, one of the oldest neighbourhoods in Tel Aviv, Israel, "The Levee" is the town's latest hospitality arrival offering eight spacious apartments of understated luxury and contemporary sophistication where guests can feel at home.
Designed by Israeli-Belgian interior designer Yael Siso, The Levee's eight apartments follow the exterior's eclectic paradigm by combining an industrial vibe with a refined aesthetic based on mid-century elegance and modern minimalism.